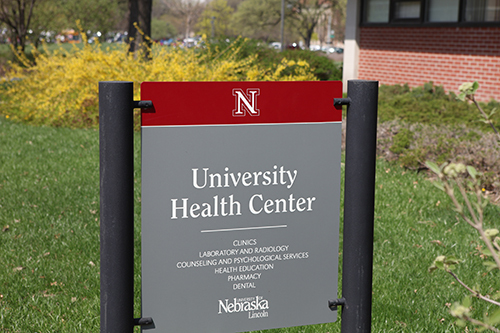 The University Health Center offers health care services for all UNL students. Extended hours of operation and access to expanded pharmacy services began this semester.
Hours are 8 am to 6 pm Mondays, Wednesdays, Thursdays and Fridays; 8am to 7pm Tuesdays, and 10 am to 12 pm Saturdays.

UHC offers medical and dental appointments as well as counseling and physical therapy. For more information about services, visit health.unl.edu.

UHC, now located at 15th and U St. on the UNL campus, will move to a new state-of-the-art facility in 2017. The new facility to be built south of Beadle Center on the west side of Antelope Valley Parkway will also house a new College of Nursing, a facility of the University of Nebraska Medical Center. Students, health center staff and other stakeholders will have an opportunity to weigh in on plans for the new space. Construction is to begin June 2016.

Nebraska Medicine, the primary clinical partner of UNMC, will manage UHC beginning January 2016.

The goal of the partnership with Nebraska Medicine is to continue to provide quality health care for students in a state-of-the-art environment responsive to the changing world of health care delivery and the needs of students. Plans are in place to improve and expand services to students while taking advantage of the scope and scale of Nebraska Medicine to realize cost savings.

UHC is funded by student fees. No additional fees will be required this academic year.