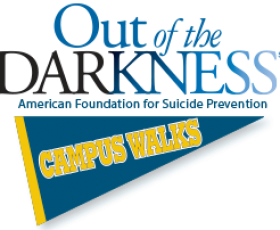 OUT OF THE DARKNESS SHINES LIGHT ON MENTAL HEALTH
Out of the Darkness Walk to Raise Money & Awareness for Mental Health Disorders
University of Nebraska-Lincoln will host an Out of the Darkness Walk partnered with Active Minds and American Foundation for Suicide Prevention to raise funds and awareness for mental health.
The walk will be held on April 17, 2016, from 2 to 5p.m.. with check-in/registration beginning at 12p.m.. The event will take place on campus starting at the University of Nebraska-Lincoln City Campus Union located at 1400 R Street, Lincoln, Nebraska 68508.
"A lot of my life has been shaped by mental health issues and it's something that's had for us to talk about," said Shelby Williby, head coordinator. "We need to recognize that it's okay to talk about our losses and struggles. The walk isn't just people strolling around and raising money. It's a chance for people to see that they aren't alone."
To register, volunteer or donate go to http://afsp.donordrive.com/ > Campus Walks > Register Today > Univ. of Nebraska - Lincoln Campus Walk, Campus - Lincoln, Nebraska. Online registration will end April 15, 2016 at noon, but those who want to participate may register at the walk from 12to 2 p.m.

The American Foundation for Suicide Prevention is based on Five Core Strategies that have the end goal of reducing the annual suicide rate by 20 percent by 2025. Active Minds is a recognized school organization that is a branch of the national non-profit aiming to change the culture around mental health on campuses and in communities.

More details at: http://ow.ly/109asn