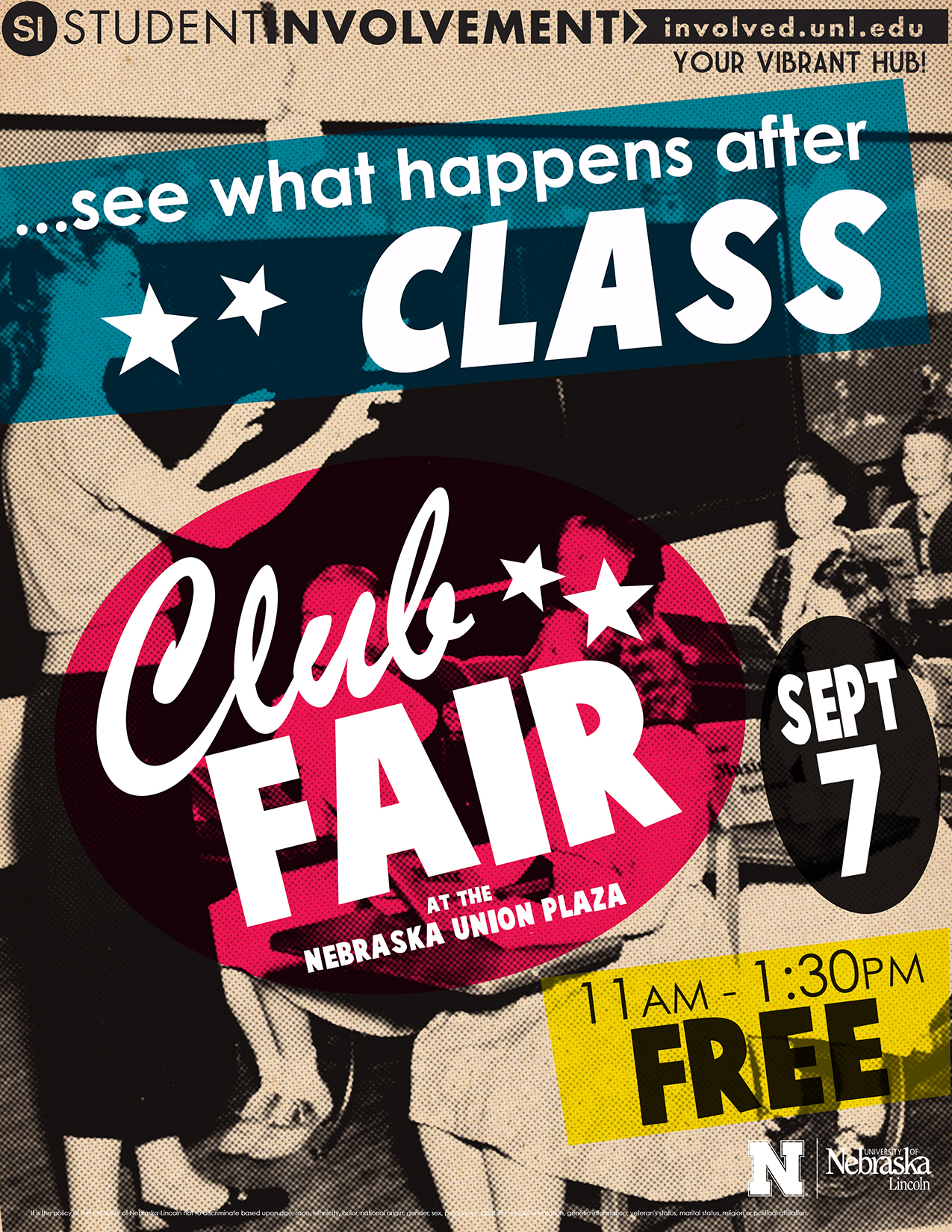 Club Fair is a great opportunity to see what student organizations are doing on campus and learn how to get involved!

All students are encouraged to get involved in two organizations, one associated with academics and one associated with an interest. This a great way to start networking and building a resume. So come out and visit us at the Club Fair, September 7 from 11:00 AM to 1:30 PM and see what happens after class!!!

For more information about the Club Fair, please contact the Student Organizations office by phone at 402-472-8157 or 402-472-8153. Interested groups can also visit Student Organizations in Student Involvement, 200 Nebraska Union.
More details at: http://involved.unl.edu/club-fair