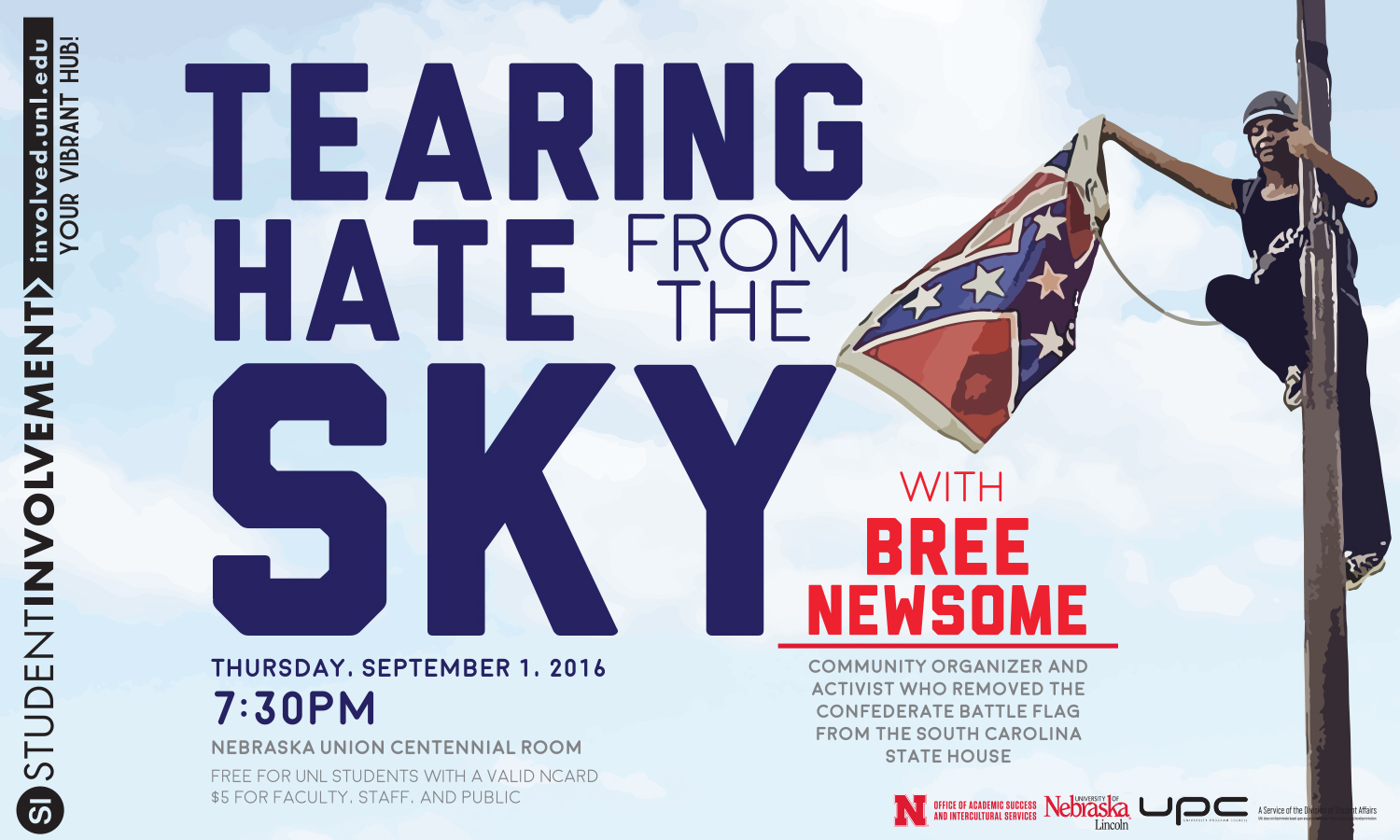 The University Program Council (UPC) and Office of Academic Success & Intercultural Services (OASIS) present, "Tearing Hatred from the Sky" with Bree Newsome on Thursday, September 1, 2016 at 7:30pm in the Nebraska Union Centennial Room. "Tearing Hatred from the Sky" is a multimedia presentation that tells the story of how the Confederate flag action came together and how it represents a path forward in the continued struggle for equality. This event will be free for UNL Students with a valid NCard and $5 at the door for Faculty, Staff, and Public.

Driven by an unwavering belief in the power of the individual to make change, Bree Newsome established herself as a touchstone of empowerment for disenfranchised people around the world when she removed the Confederate Battle Flag from the South Carolina State House in 2015, in the name of social justice and equality.

A graduate of New York University (NYU)'s Tisch School of the Arts, Newsome seamlessly blends her artistic talents with her passion for activism, educating and inspiring audiences to organize and stand together to transform society.
More details at: http://involved.unl.edu/