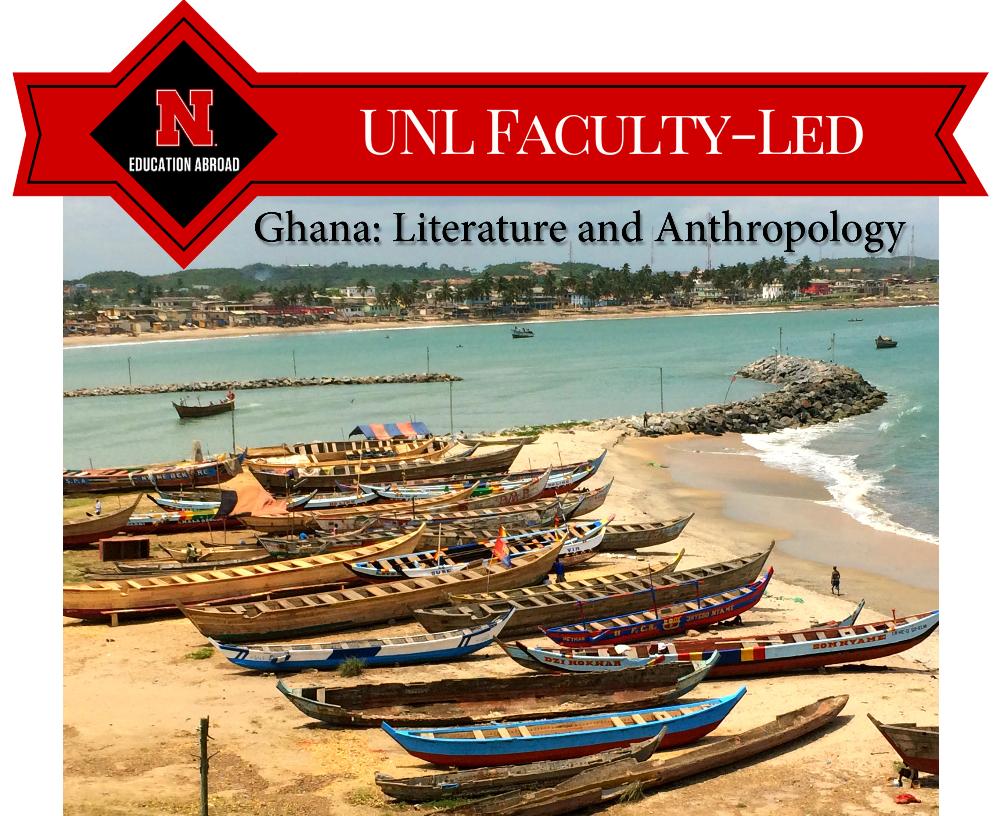 Join Dr. N'ganga Muchiri on a faculty-led adventure to Ghana. Students will earn (3) UNL credit hours for English (ENGL) 391: Literature as Anthropology, Anthropology as Literature. This course can count as Region: Africa and Middle East OR Theme: Identity, Culture & Society.

Program Highlights
--Spend three weeks learning, researching and traveling in Ghana, Africa
--Cover various literary and political topics ranging from slavery, colonization and economic transformation
--Interact with Ghanaian scholars, experts and college students
--Spend an extended weekend traveling to cultural and historical sites around Ghana

In this course, students will look at how literature can be used to better understand Ghanian society in general, and Accra in particular. Students will read, discuss, and examine literature as anthropology (broadly defined as the study of people), and conversely, anthropology as literature. By asking, "what does it mean to "know" Accra", students will investigate how authors - Ghanian or otherwise - have previously written about this city. Some of these artistic pieces echo each other, but more often than not they argue, debate, and disagree. Much of the time in Ghana will be spent in Accra, either going to classes at the University of Ghana - Legon, or visiting important cultural spaces.

This program will be led by Ng'ang'a Muchiri. Prof. Muchiri is an Assistant Professor in the English department. As an undergraduate student at Lafayette College, he undertook study abroad programs to Sydney, Australia and the Bahamas. In summer 2016, he was the faculty director for the Duke in Ghana program. His research interests lie in African literature, especially its approach towards land rights. In summer 2017, he conducted oral interviews with market traders in Accra as part of ongoing research on urban land rights. He has also taught courses on urbanization and Africa's cities and freshman year academic writing.
More details at: http://unl.studioabroad.com/index.cfm?FuseAction=Programs.ViewProgram&Program_ID=12527