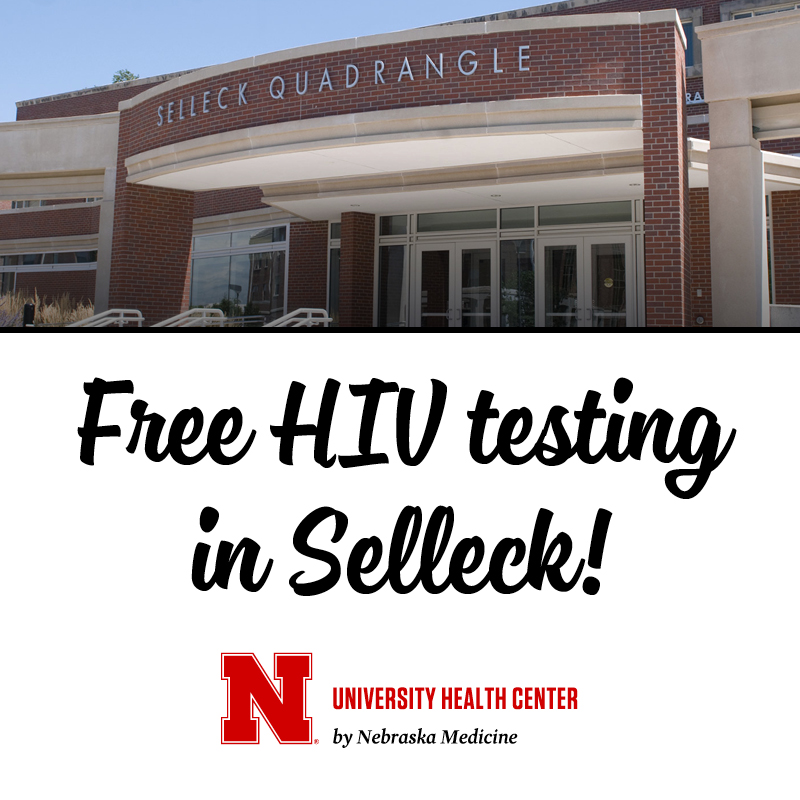 The Nebraska Medicine – University Health Center HIV test site in Selleck, room 7018, is open for the spring semester.

The testing is free, confidential, rapid and a great way to take care of your health. The test site is open Mondays and Thursdays from noon to 2 p.m. No appointment is needed—just drop in.

Learn more about the site and the benefits of annual HIV testing at health.unl.edu/HIVtesting.

More details at: https://health.unl.edu/HIVtesting