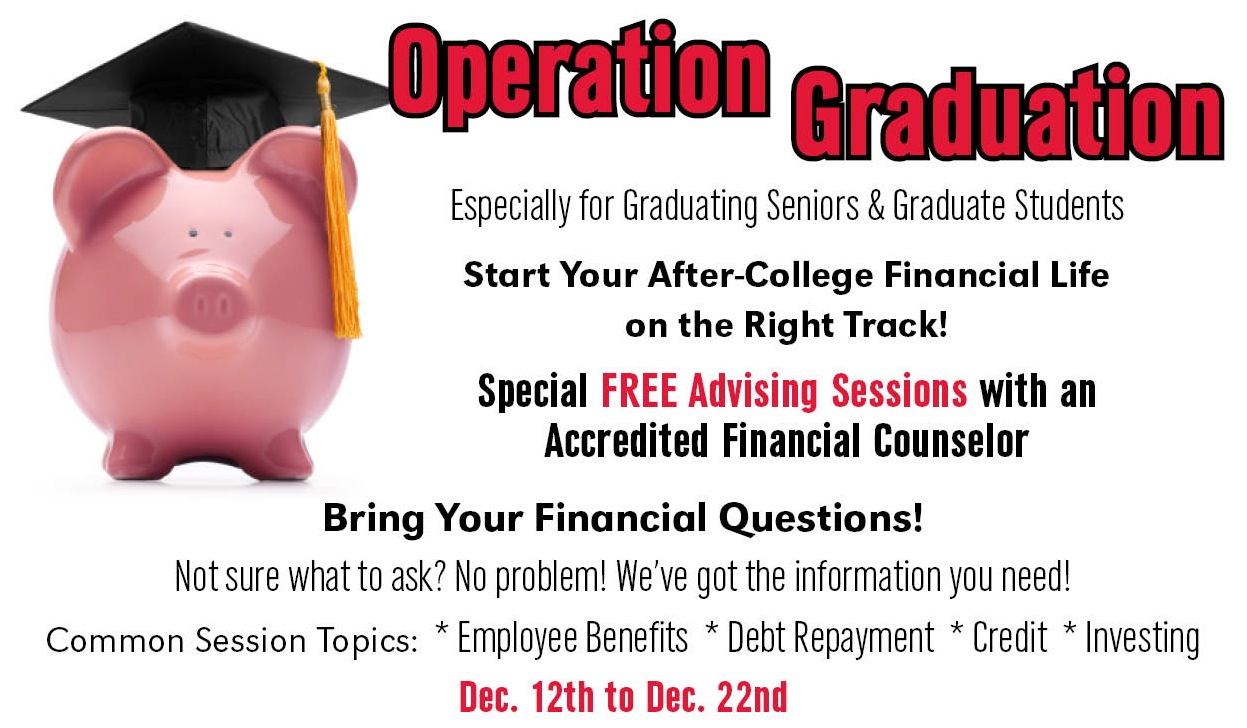 The Student Money Management Center is offering free advising sessions with an accredited financial counselor for UNL students. The sessions will take place from Dec. 12-22 and typically last 45 to 60 minutes. Schedule a session at http://go.unl.edu/6uy.

The sessions are offered as part of the center's "Operation Graduation" program. Debt repayment, employee benefits, credit and investing are common topics that can be discussed with financial counselors.

The Student Money Management Center is a joint program of ASUN Student Government; Child, Youth & Family Studies; and the Division of Student Affairs. The Center is committed to encouraging students to take responsibility for their financial futures by creating and upholding a culture of financial empowerment among the student body through financial education so UNL students have confidence in their futures and are able to meet their financial goals.