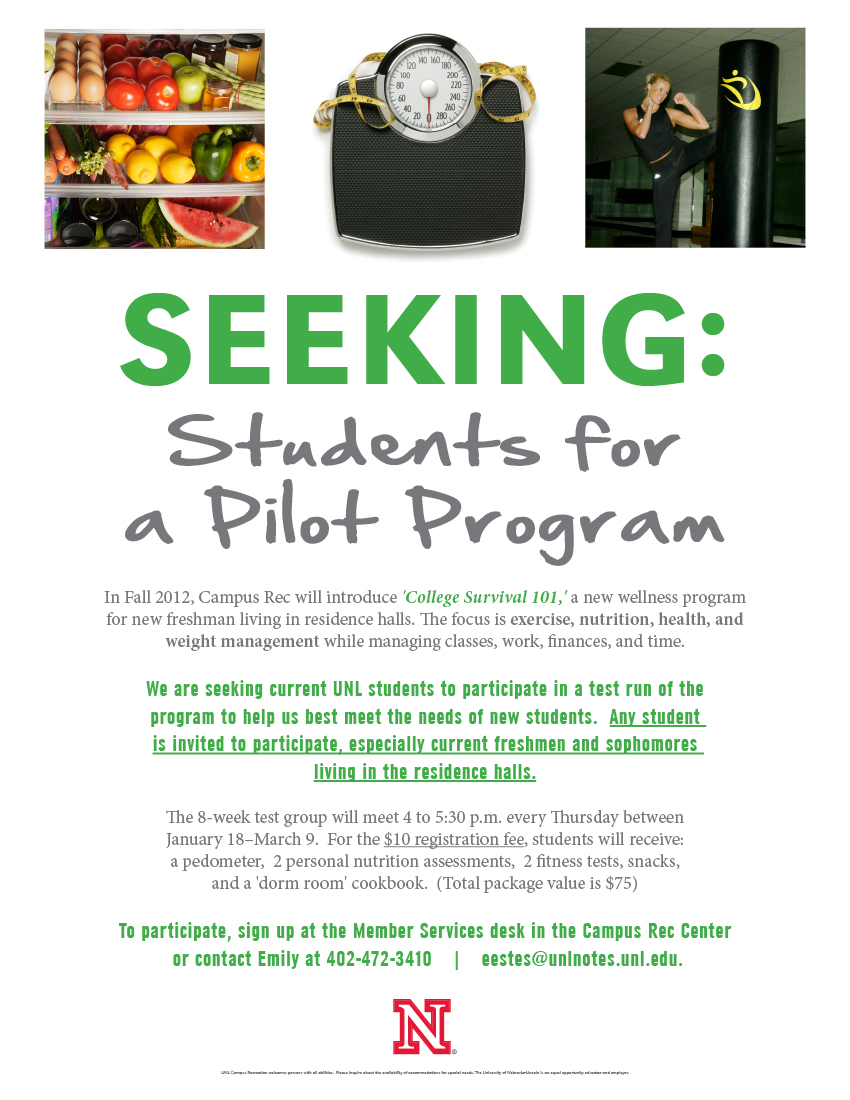 In Fall 2012, Campus Rec will introduce 'College Survival 101,' a new wellness program for new freshman living in residence halls. The focus is exercise, nutrition, health, and weight management while managing classes, work, finances, and time.

We are seeking current UNL students to participate in a trial run of the program to help us best meet the needs of new students. Any student is invited to participate, especially current freshmen and sophomores living in the residence halls.

The 8-week test group will meet 4 to 5:30 p.m. every Thursday between January 18–March 9. For the $10 registration fee, students will receive: a pedometer, two personal nutrition assessments, two fitness tests, snacks,
and a 'dorm room' cookbook. (Total package value is $75)

To participate, sign up at the Member Services desk in the Campus Rec Center or contact Emily at 402-472-3410 / eestes@unlnotes.unl.edu.