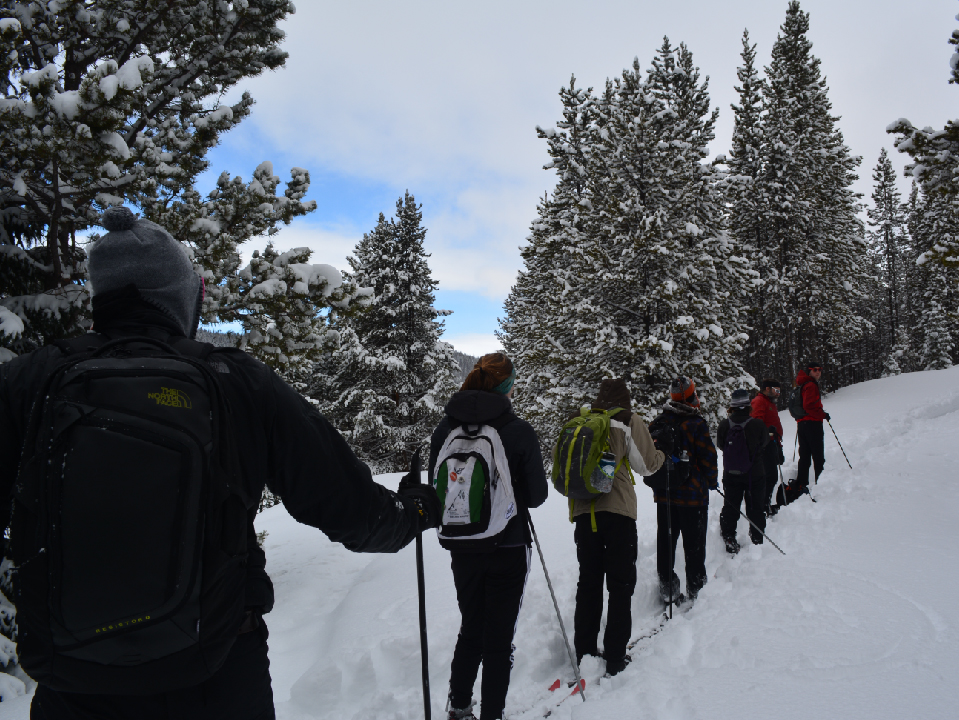 UNL Outdoor Adventures is offering Huskers a five-day Thanksgiving Break trip Nov. 24–28, 2021 to the high mountains of northern Colorado.

Participants will spend nights in a rustic cabin near Gould, CO and explore scenic alpine trails by foot, cross-country skis, and/or snowshoe during the day.

The group departs UNL at 2 p.m. Nov. 24 and return to campus at 8 p.m. Nov 29. This trip is limited to 12 participants so early registration is a must to reserve a spot before the 12 p.m. Nov. 15 sign-up deadlines.

Activity-related gear, transportation, meals, and instruction are all included in the cost of the trip.

Cost per person is $375 for UNL students and $450 for the public.

Register online at https://go.unl.edu/trips or in person at the Outdoor Adventures Center.

Questions? Contact Abby Schuck at 402-472-4777.