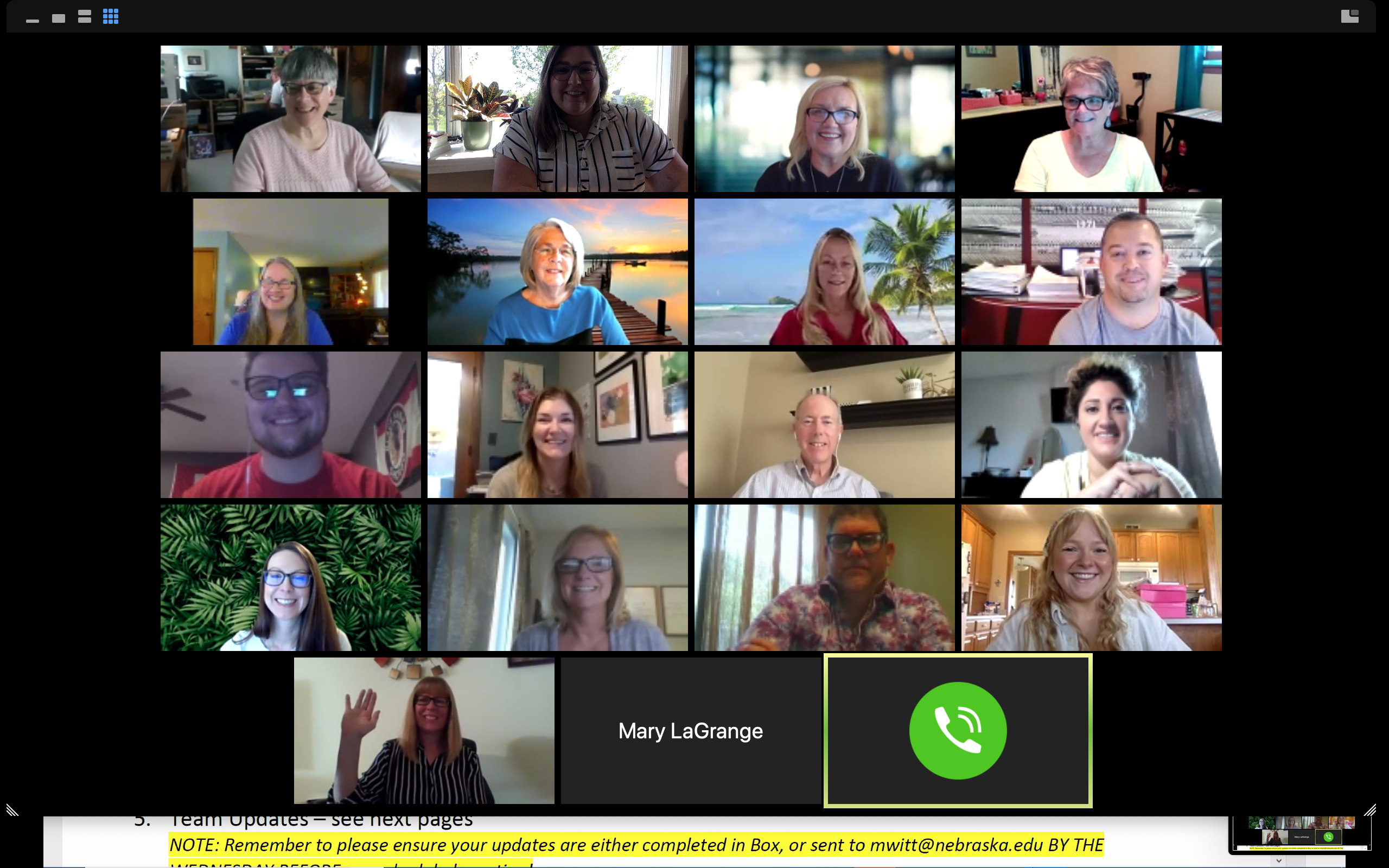 COVID-19 has changed how and where people work in a lot of ways, but our team here at Procurement has done a fantastic job adjusting. As our team continues to work from home offices, we've discussed what each of us have done to ensure productivity. In essence, our team has some COVID-19 "hacks" that we would like to share in an effort to make everyone a little happier at home.

First, maintain some distance between you and your work, since there is no daily drive to the office. Anything from a dedicated work area, as Erin Urso, our Sourcing and Contracts specialist, has done, to keeping strict working hours can help. Our Assistant Director, Sara Luther, finds it helpful to use wireless headphones while she works. This helps her focus while still being able to keep an eye on the kids. Getting even further away helps as well, as Project Coordinator Emily Beattie has learned, as she takes regular visits to a local lake to relax and unwind.

Second, comfort is important. Our team quickly learned that their office chairs offer way more support than those that they had on hand at home. An investment in a better chair will make a huge difference. On top of the chairs, it's important to take regular breaks from the computer, whether that be getting up to drink some water or taking a quick walk around the block. Breaking up the routine helps focus in the long run. Fresh air has proved helpful to several of our team members, including our Contracts Manager, Julie Snyder, and our Contracts Specialist, Julie Hopp. Making sure to get some exercise is important as well, as our Director, Maggie Witt, has shown as she still tries to get in 10,000 steps a day.

Third, with no commute comes extra time to fill in the day. Some of our team has picked up new hobbies. Our Student Worker in Contracts, Max Colligan, has spent his free time reading more, as well as walking his dog. One of our Managers, Mary Mitilier, has taken advantage of the extra time by getting a puppy. There are other roles to fill, such as coaching, as Senior Sourcing Specialist Dustin Kotik does for his son's youth sport team. Sourcing Specialist Teresa Fleming has found more time to cook at home, and learning new recipes is always fun.

Fourth, focusing on family is important now more than ever. Sourcing Specialist Jessica Merhoff is grateful for her son and the swingset they recently got for him, as it keeps him active and in the fresh air. Scott Stremick, our Senior IT Sourcing Manager, has gotten to spend more time with his granddaughter. Fortunately for her, Procurement Systems Associate Martha Young lives close to her parents, and she is able to visit them regularly. Focusing on family doesn't come without a challenge, as Sydney Zach, our Scientific Sourcing Specialist discovered, as she balances being a full time mom and full time employee daily.

Last, Sourcing Specialist Claudette Biskup sums it up nicely: keep calm and procure on. Staying home and staying safe is the most important thing to do, and our team at Procurement has handled it well.