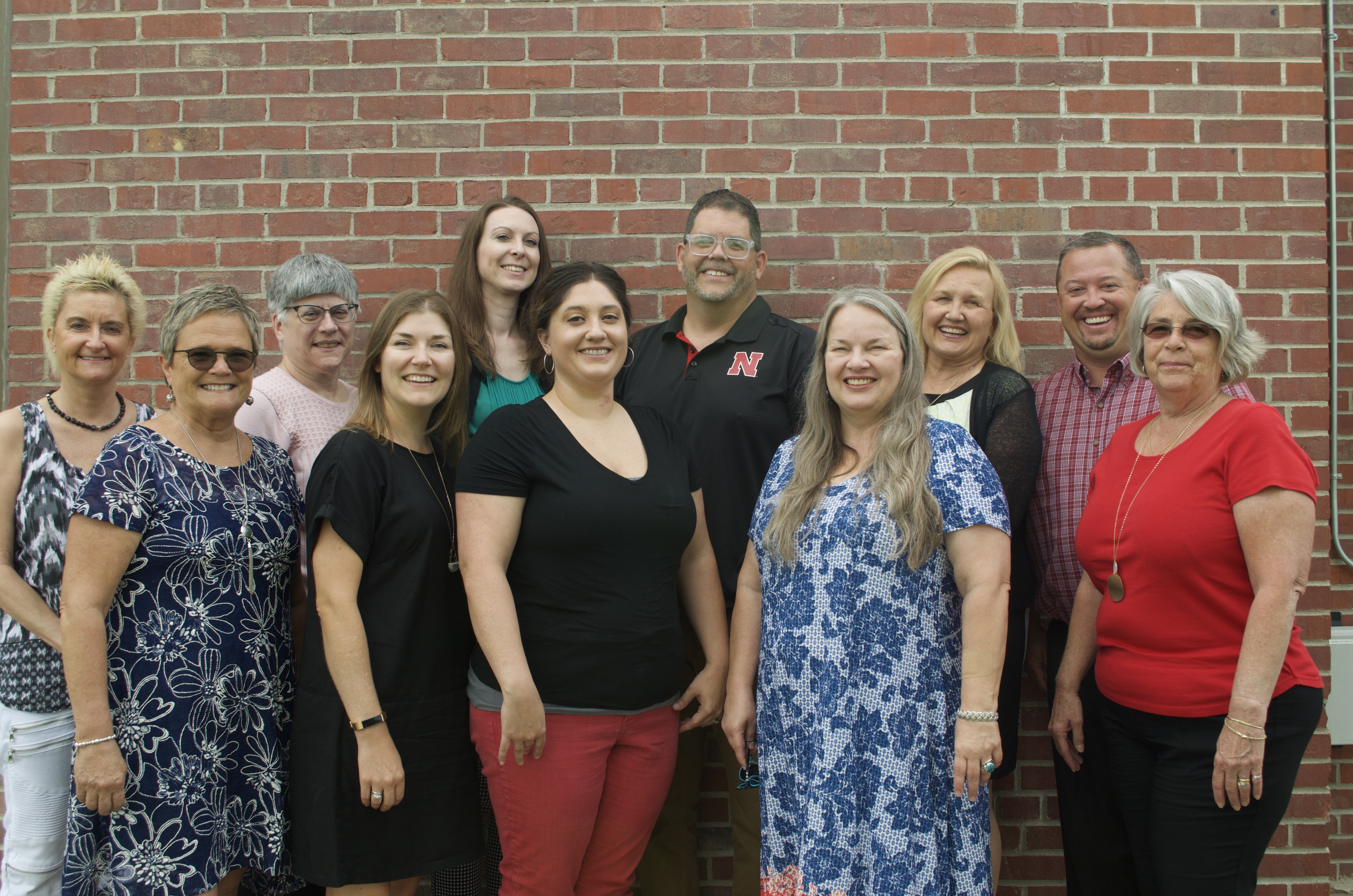 For this quarter's newsletter, we've decided to introduce you to our entire team.

As the Director of Procurement Services and Strategic Sourcing, Maggie Witt is responsible for ensuring excellent service to our stakeholders across the University of Nebraska system. She also makes certain the Procurement Services team has the resources and experience necessary to support the buying needs of the University. Leadership, supervision, problem resolution and empowerment are all in a day's work.

Sara Luther is the Assistant Director of Procurement Operations. She is an invaluable resource for all aspects of the buying and formal bidding process, helping campus end-users and procurement staff obtain needed goods and services. Her areas of expertise include furniture, food, food service equipment, air charters and numerous specialty projects.

Julie Snyder is our Procurement Contract Services Manager. She oversees the Contract Specialists and works with them to expedite review of a wide variety of contracts, and safeguard the University against non-compliance with Board of Regents policies, state statutes and federal laws.

Julie Hopp is a Contracts Specialist. She works with University departments to review general contracts for expenditures, excluding those that involve IT or software purchases, as well as review contracts to mitigate risk and maintain compliance with University, state and federal laws.

Serving as a Contracts Specialist, Jessica Mehrhoff is moving into a Sourcing Specialist role beginning August 15. In her new role, she will begin taking on the management of categories like food, furniture and other facilities-related products and services.

Our Procurement Systems Associate, Martha Young, has a world of technical experience in eSHOP and SAP procurement. Not only does Martha work diligently to answer questions regarding SAP and eSHOP procurement, she helps troubleshoot issues and manage changes for purchasing documents. She also trains users in eSHOP, and we suggest you check out a class soon!

Dustin Kotik is a Senior Sourcing Specialist, managing all facilities-related categories and respective supplier contracts. He also facilitates the construction bid processes for Facilities Planning and Construction.

Scott Stremick, Senior IT Sourcing Specialist, manages ITS supplier and stakeholder relations, related technology procurement and strategic sourcing system-wide, as well as participates in IT projects.

Claudette Biskup is a Sourcing Specialist supporting the IT Procurement team, as well as several other areas. She manages large purchases for technology related items, along with other complex bids for services and major purchases. She provides excellent customer service to the campus community in all phases of the procurement function.

Sue Cuddeback is our Software Distribution and Asset Specialist, wherein she procures and provides software distribution to all four campuses of the University of Nebraska. Sue is also involved in supporting the IT contract workflow process that vets software purchases for compliance with laws, along with security assessments and accessibility.

Our Scientific Sourcing Specialist, Sydney Zach, supports our scientific and research community and is in charge of reviewing and approving their daily requisitions and orders. She also oversees the strategic analysis on both current and potential suppliers.