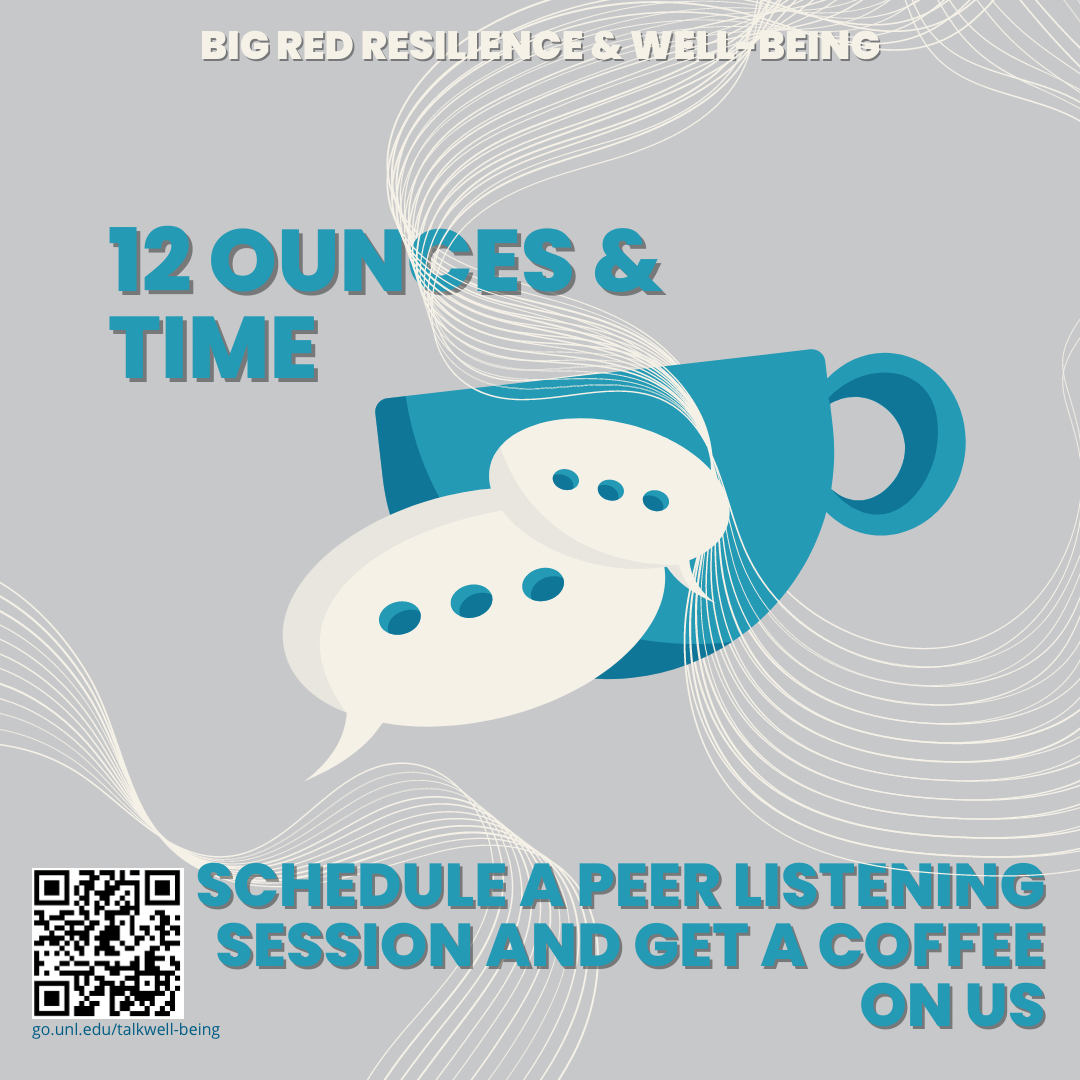 Big Red Resilience & Well-being has started 12 ounces & time- students who schedule with a well-being ambassador or financial well-being ambassador for a peer listening session (in-person) will be able to get a free 12oz drink from the coffee station in the health center during their session! As long as the peer listening session is in-person at the Health Center and within the coffee station operation hours (8 am-4:30 pm), students are eligible for a free drink. 12 ounces & time will be running from February 6–28.

What is a peer listening session?
Students who want to connect with a supportive peer to enhance their well-being should schedule a peer listening session with a well-being ambassador. The ambassador will help them figure out what they want and need at this phase of their life. Well-being Ambassadors are trained to serve a variety of students as they transition into college from high school, meet the challenges throughout their college career and transition out of college to career.

Schedule a session at the attached link to the article. We are looking forward to talking with you and sharing a cup of coffee!
More details at: https://outlook.office365.com/owa/calendar/BRRWBambassadors@uofnelincoln.onmicrosoft.com/bookings/