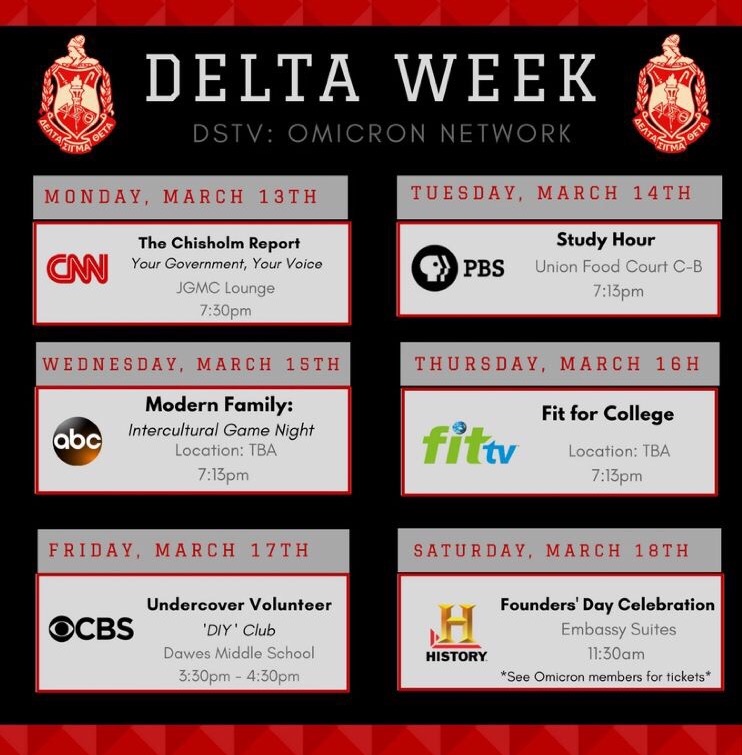 The Omicron Chapter of Delta Sigma Theta Sorority, Incorporated presents our annual 'Delta Week'. This year we hope you tune in the DSTV: Omicron Network for a week full of events.

Monday we will be kicking off Delta Week 2017 with 'The Chisholm Report' at 7:30pm in the OASIS Student Lounge in the Jackie Gaughan Multicultural Center. We we have food and lots of discussion as we learn about how we can share our voice in the policy process.

Please join us throughout Delta Week 2017 for several exciting events, you can find more information on our Instagram or Twitter @dstomicron1922. Please contact the Omicron Chapter at omicrondst1922@gmail.com if you have any questions.