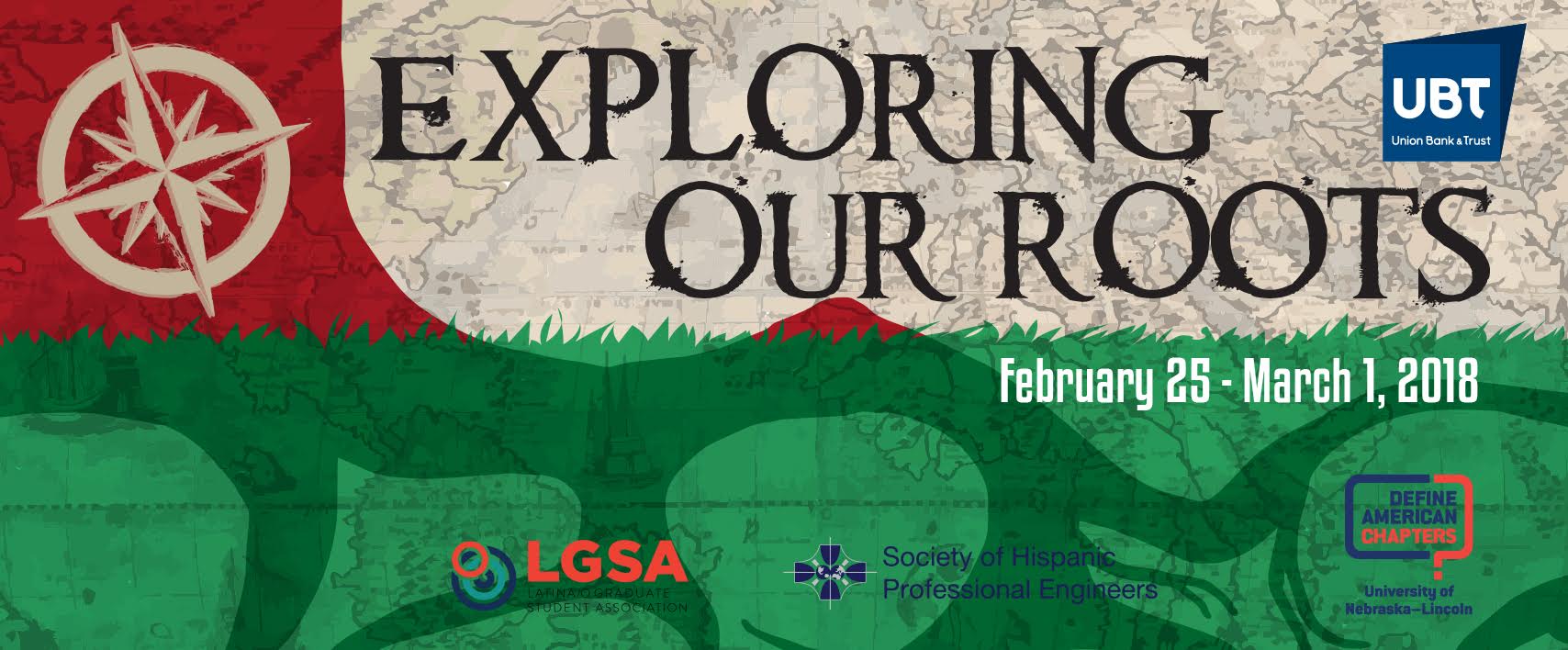 Exploring Our Roots includes five events:

Art Showcase- February 25, 4-7 pm (Nebraska Union Crib)
Join artists from the UNL community and community art groups as they showcase unique expressions of culture!

Meet the Patels Movie Screening- February 26, 6:30 pm (Nebraska Union Auditorium)
South Asian Student Association and Exploring our Roots will cosponsor Meet the Patels, a comedy documentary detailing the modern romance of an Indian American man navigating the arranged marriage system in the United States.

Am I Too African to be American? Movie Screening, February 27, 6:30 pm (Nebraska Union Auditorium)
African Student Association and Exploring Our Roots will be co-hosting a screening of Am I Too African to be American? or Too American to be African, a documentary film portraying the experiences of women who identify biculturally, with ties to both the United States and West Africa.

"How Did I Get Here? : Professionals' Reflections- February 28, 6-9 pm (Nebraska Union Ballroom)
A professional panel of participants who have made inroads in their careers as members of professionally underrepresented groups.

Undocumented to Hyperdocumented: The Power of Documentation- An Exploring Our Roots with Dra. Aurora Chang Keynote/Panel- March 1st, 7:30 pm (Nebraska Union Auditorium)
A keynote presentation about education and undocumented status, with Dra. Aurora Chang, one of the preeminent researchers in this field.