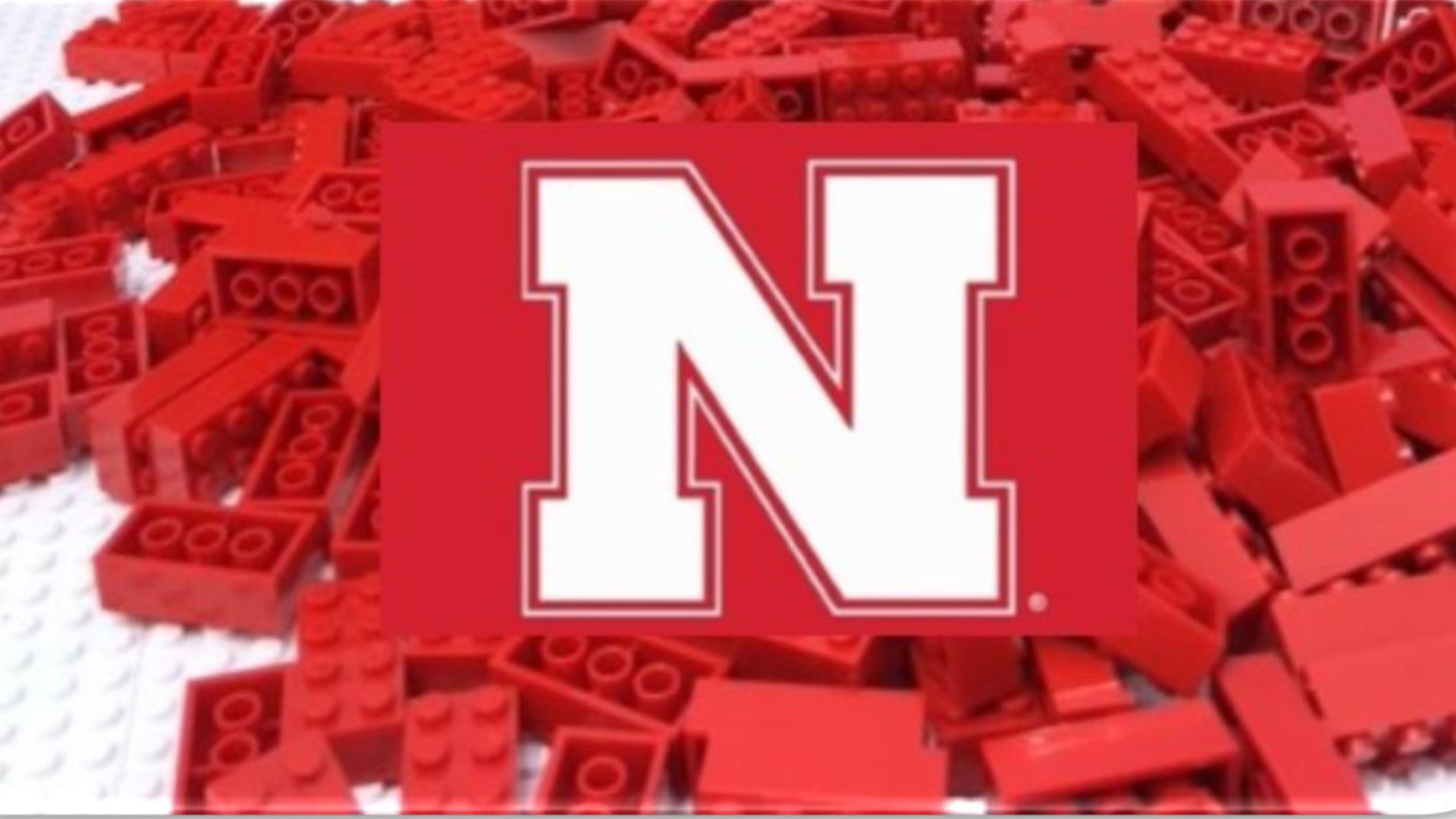 What do you do when you have over a HALF A MILLION toy bricks sitting in storage?
You build something REALLY BIG for a great cause!
In honor of Coach Scott Frost's season opener for the University of Nebraska Cornhusker football team, UNL sophomore John Lang will be attempting to break his second Guinness World Record™ by creating a Nebraska Cornhusker logo that will be 60 foot by 30 foot large out of red and white Mega Construx™ toy bricks.
In May of 2017, with the help of over 240 volunteers, John broke his first Guinness World Record™ by creating an American Flag out of Mega Construx™ bricks. Since the completion of that project, the bricks have been sitting in storage.
So John decided that this fall would be the perfect time to pull the bricks out of storage and use the red and white bricks to create a giant Husker logo. He felt a giant logo would be the perfect way to honor of the return of Scott Frost as head coach of the Nebraska Cornhuskers and kick off the new season with Big Red fans. Additionally, John is partnering with the Lincoln chapter of the Tau Kappa Epsilon fraternity to raise funds for St. Jude Children's Research Hospital. Their goal is to raise $1 for every seat in Memorial Stadium, or approximately $90,000.
The build will take place in Meier Commons outside of the Nebraska Union on the University of Nebraska–Lincoln campus. The building of the logo will take place on August 31, 2018. The logo will remain up on September 1st so all Husker fans can stop by to see it before the big game. September 1st is also the first day of Childhood Cancer Awareness Month. The logo will remain up until Sunday morning (September 2, 2018).
John is inviting all of Nebraska to be a part of breaking this record by donating $1 to St. Jude on behalf of his event. The public is also invited to volunteer to help build the giant Husker logo – children are welcome but must be accompanied by an adult. To find out how you can volunteer or to make a donation directly to St. Jude on behalf of his event, you can visit his website at http://www.thegreatamericanflagproject.com.