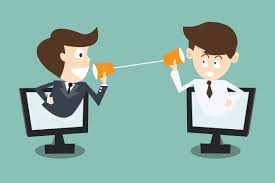 Clear and effective communication is essential to creating and maintaining a strong organization. Being in contact with your organization's leadership benefits both you as an advisor and the organization. However, communication is often it is overlooked. Excellent organizations develop plans between advisors and members and take into account the special characteristics and needs of their situation. Since membership and student leadership is fluid, it is critical for advisors to stay in the loop. Here are some tried and true techniques your organization should consider when developing a communication plan:

Have regular meetings with your organization's executive/leadership members. Regular meetings help you stay up to date on organization plans and the direction it's heading in. It's also a good time to request regular updates on budgets, events, and conflicts.

Stay informed. Make sure you appropriately discuss conflicts with the organization's leaderships to solve problems before they worsen. Be aware of information that may harm the group dynamic. The more you know about potential conflicts, the more you can advise and help the group overcome them.

Set communication ground rules. Discuss appropriate email and group message communication and online presence. Electronic text is often misinterpreted, so make sure this doesn't hinder your organization's operation.

Plan meetings to facilitate good communication. Encourage your students to analyze meetings – do they encourage a high level of two-way communication? Consider ways in which your meetings could allow for better communication:

· Use smaller groups to discuss some issues

· Ask each member to share their thoughts on important topics rather than hearing only from the few who may volunteer an opinion

· Have a "good of the order" item on the agenda where members can express a thought or opinion on anything.

If you do not regularly attend meetings, keep up with the minutes of meetings and distribute them by e-mail. This will help you keep up to date on different aspects of the group's happenings.

Try to spend time with members or be open for questions. Attend organization's events/meetings, post your office hours and invite members to come by. Many people, especially newer members, will feel more comfortable sharing their ideas, feelings and concerns about the organization if the advisor is perceived as available and open.

Retreats, social events and other occasions to build person relations will do great things for communication in your organization. The more familiar and comfortable members of an organization are with each other, the easier it is to communicate.