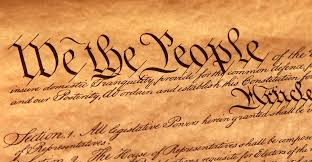 Each Advisor perceives his/her relation to a Recognized Student Organization (RSO) differently. Some Advisors play very active roles by attending meetings, working with student officers, and assisting in program planning and development. Others maintain a more distant relationship. Regardless of the relationship, the advisor should stay current with the RSO's constitution. As an Advisor, familiarize yourself with the policies and procedures for Recognized Student Organizations, the Student Code of Conduct and Association of Students of the University of Nebraska (ASUN) Bylaws governing Recognized Student Organizations.

The following documents are available online: RSO Book: http://involved.unl.edu/rsobook/ Student Code of Conduct: http://stuafs.unl.edu/ja/code/ ASUN Bylaws governing student organizations: http://www.unl.edu/asun/

Advisors should have a copy of their Recognized Student Organization's ASUN-approved constitution. If the organization has ties with an off-campus organization, a copy of that organization's operating documents (particularly as they pertain to on-campus affiliates) must also be on hand. This will help insure the off-campus organization does not require the RSO to act in a fashion contrary to the policies governing UNL Recognized Student Organizations.