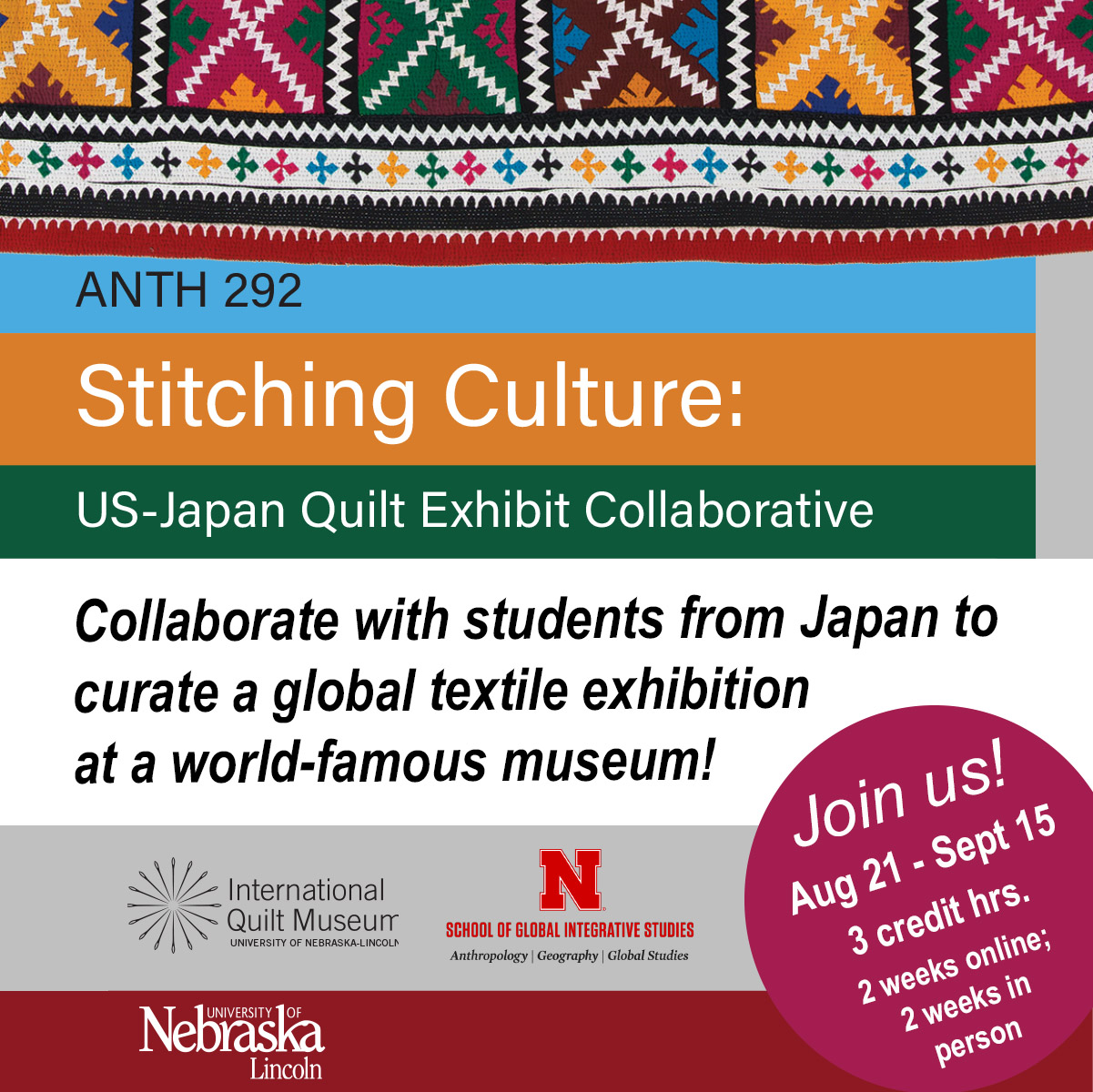 Interested in working in a museum or curation? ANTH 292: Stitching Culture: US-Japan Quilt Exhibit Collaborative will give you valuable hands-on experience building an exhibit that will open at the International Quilt Museum on September 15th. This class can be applied towards Anthropology requirements for museum and standard options (reach out to our academic advisor Kristin Plath with more questions).

This 4 week class (2 weeks online and 2 weeks in person) will focus on giving students a hands-on experience curating a global textile exhibition at a world famous museum right here in Lincoln. Students will spend a minimum of 30 hours over the course of 2 weeks in person getting the exhibit set up. Work time is flexible and the instructors will work around students' schedules. In addition to valuable skill set in exhibit design you will get a chance to collaborate with Japanese students.

For more information about the class reach out to Dr. Emira Ibrahimpasic at emira@unl.edu.