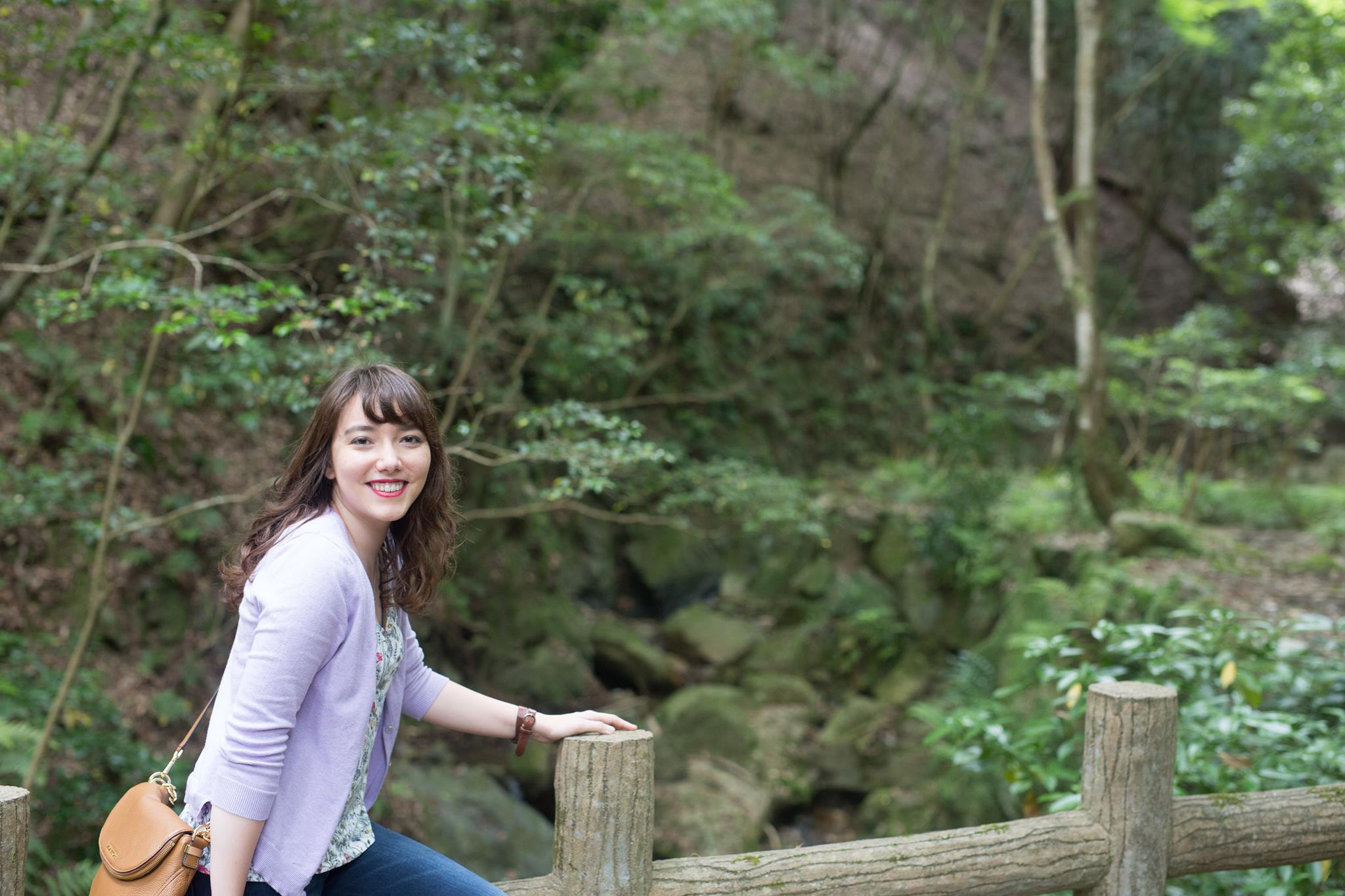 Name: Marina Powers
Major/Minor: Global Studies and Secondary English Education Minors: Asian Studies, Japanese, and Provisionary ELL Endorsement
Hometown: Mitchell, SD
Year at UNL: Senior

Favorite book:
Murakami Haruki's Norwegian Woods. It's a Bildungsroman, or coming of age novel, but it's set during the student protest and it brings to light many aspects of Japanese culture and society that isn't often thought of.

Favorite movie:
I love Disney movies so I have to say either the new Beauty and the Beast or Big Hero 6.

Why Global Studies?
I was originally just an English Education major but after studying abroad, I decided I wanted to add Global Studies because of the connections and new concepts I learned from my friends from Japan and other countries. I really enjoy how the major is broad enough for me to make connections between both my majors. It helps me understand how the world forms norms that are then enforced in schools in respective countries.

Study Abroad Experiences:
I studied abroad through ISEP to Kansai Gaidai University. My mother's family is from Japan so I was able to live near my family. As a heritage speaker of Japanese, I was able to be placed in a challenging Japanese class and made great friends that I still keep in touch with. I was also able to take a course for Japanese students in Japanese with my Japanese friend which taught students about aspects of Japanese culture that even Japanese students didn't know. It was the best option for me since the basic Japanese culture classes tended to be repetitive of what I already know through having a familial connection to Japan.

Post-Graduation Plans:
I'm looking at either applying for a research Fulbright or teaching in Japan for a few years and afterwards I'd like to pursue a masters or doctoral degree in something education related and be a professor at a university.