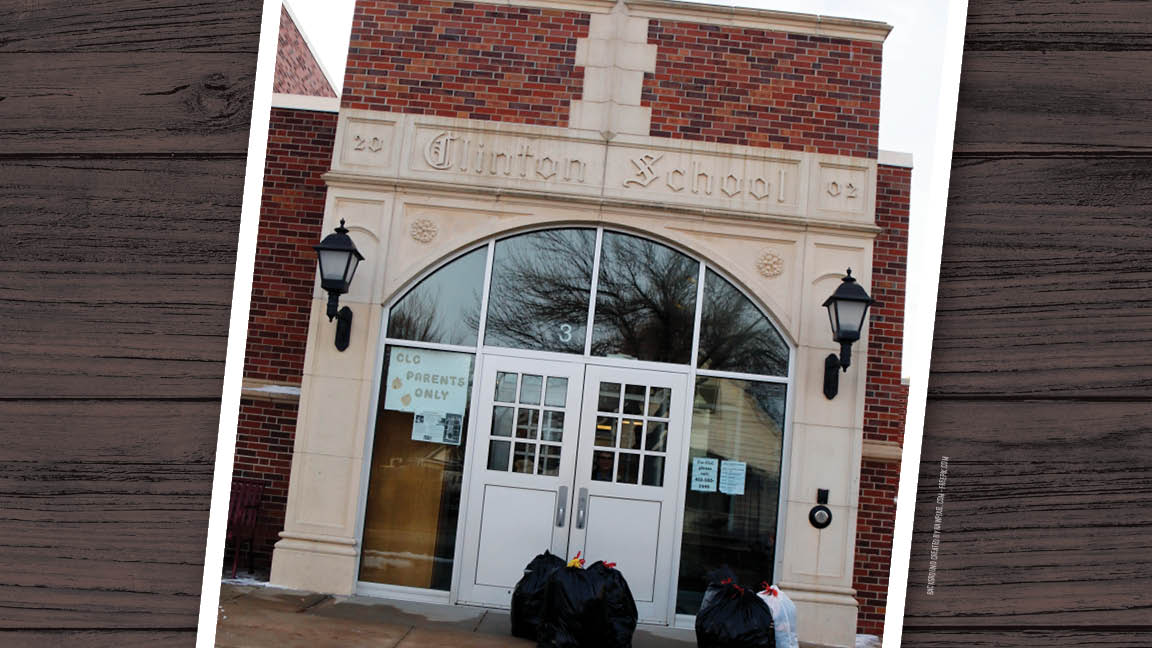 The School of Natural Resources has begun its annual effort to wrap Clinton Elementary School students in warmth through its Caring for Clinton Campaign, which runs through Dec. 5 at Hardin Hall, 3310 Holdrege St., Lincoln. Donations will be collected in the Hardin Hall main lobby.

The elementary school, just a couple of blocks from SNR, sees a higher percentage of students and their families living in poverty than much of Lincoln, according to Linda Kern, family care coordinator with the school, and 95 percent of its 475 students are on free- or reduced-price lunches. Families often struggle to make their dollars stretch far enough to cover food, housing, utility and clothing costs.

The annual drive seeks to plug that gap, collecting donations of winter coats, warm gloves, clothing and monetary or gift card donations, which later are distributed to families for the holiday season.

While coat and clothing needs are always high among students at Clinton, Kern noted the highest needs this year are these areas:

Boys and girls coats: sizes 3T, 4T, 10/12 and 14/16. The school was a recipient of Operation Warm School, this year, with the Lincoln Firefighters Association Local #644 raising money for new winter coats for Clinton Elementary students. These sizes went the fastest, Kern said, and need to be replenished;

Boys jeans: jeans in size 10, 12, 14, and 16;

Boys shirts: warm long-sleeved T-shirts, sweatshirts or hoodies in children's size small, medium, large and extra large;

Girls leggings: sizes S (6-6X), M (7-8), L (10-12), and XL (14-16);

Girls shirts: warm long-sleeved T-shirts, sweatshirts or hoodies in children's size S-XL;

Boys underwear: sizes 4, 6 and 8; and

Girls underwear: sizes 4, 6, 8, 10 and 12;

Kern said hat and glove sets are welcome for holiday gift bags for students, and gently used items are acceptable donations.

Other items being sought include toiletries:

travel size soaps, shampoos, lotions, and toothpaste;

Gallon-size laundry detergent;

Men's and women's deodorant;

Regular pads (tampons are not needed);

Diapers sizes 4, 5 and 6; and

Baby wipes.

The toiletries are handed out in bags to families who are part of the Food Market program, a collaboration between the school and the Food Bank of Lincoln to provide families with enough food for nights and weekends.

Those interested also are welcome to donation $10 gift cards for SuperSaver, Hy-Vee or Casey's and Quik-Shop. Kern said the gift cards are helpful for families in emergency situations.

Those who'd rather give cash can make a monetary donation at the Nebraska Maps & More Store in the first-flood lobby of Hardin Hall. Checks should be written out to "Foundation for Lincoln Public Schools" with "Clinton Emergency Fund" on the ledger line. Checks also can be mailed to:

Maps and More Store
Attn: Lisa Greif (Caring for Clinton)
101 Hardin Hall
3310 Holdrege St.
Lincoln, NE 68583-0961

Those who do make donations do not need to be affiliated with the School of Natural Resources.

The history
The annual SNR collection drive was organized for the first time in 2007 by former recruiter Jennifer Aerni and the SNR Community Engagement Committee; it has continued annually since.

"Every year SNR employees and students continue to contribute generously to Coats for Clinton," said Dee Ebbeka, who orchestrates the donation drive along with the Community Engagement Committee. "I think that reflects their belief in the activity and the help it gives to our neighborhood families."

Natural Resources