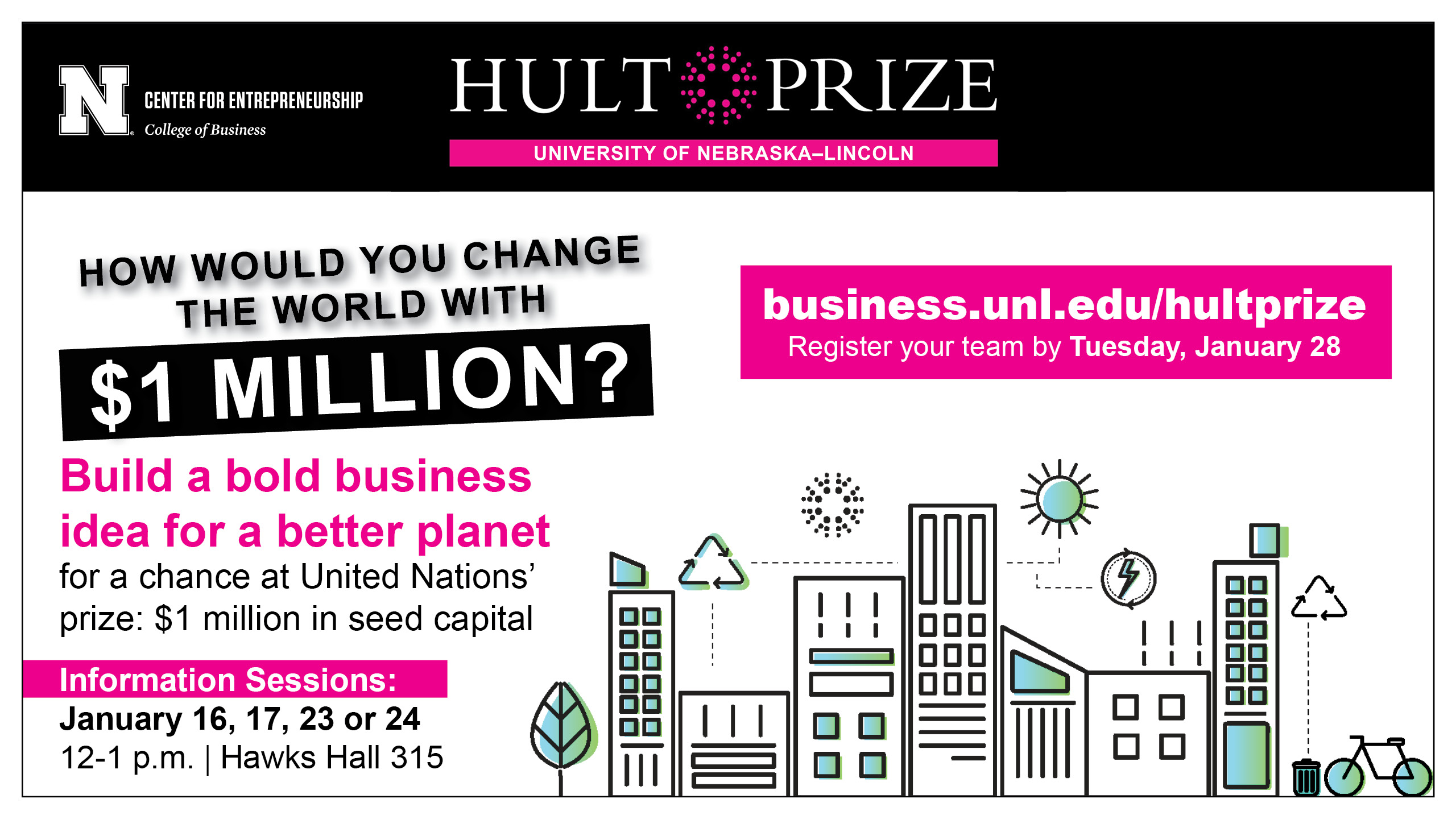 How would you change the world with $1 million? Hult Prize On-Campus competition at UNL invites all students to join a competition that precedes the international social entrepreneurship with students from around the globe to solve the world's most pressing issues through pitching ideas and launching companies. The winner of the final global competition will receive $1 million in seed capital at the United Nations Headquarters in New York City.

This year, the Hult Prize challenges teams globally to build bold businesses that have a positive net impact on the environment with every sale completed and reach no fewer than 1 million consumers within a decade. The winning team from the UNL On-Campus competition will compete in the regional summit for a chance to advance to the final global competition.

Students can register as an individual or team at business.unl.edu/hultprize by Tuesday, January 28.

Questions?
Contact at entrepreneurship@unl.edu, and stop by one of the info sessions on January 16, 17, 23, and 24 from noon to 1 PM in HLH 315.
More details at: http://business.unl.edu/hultprize