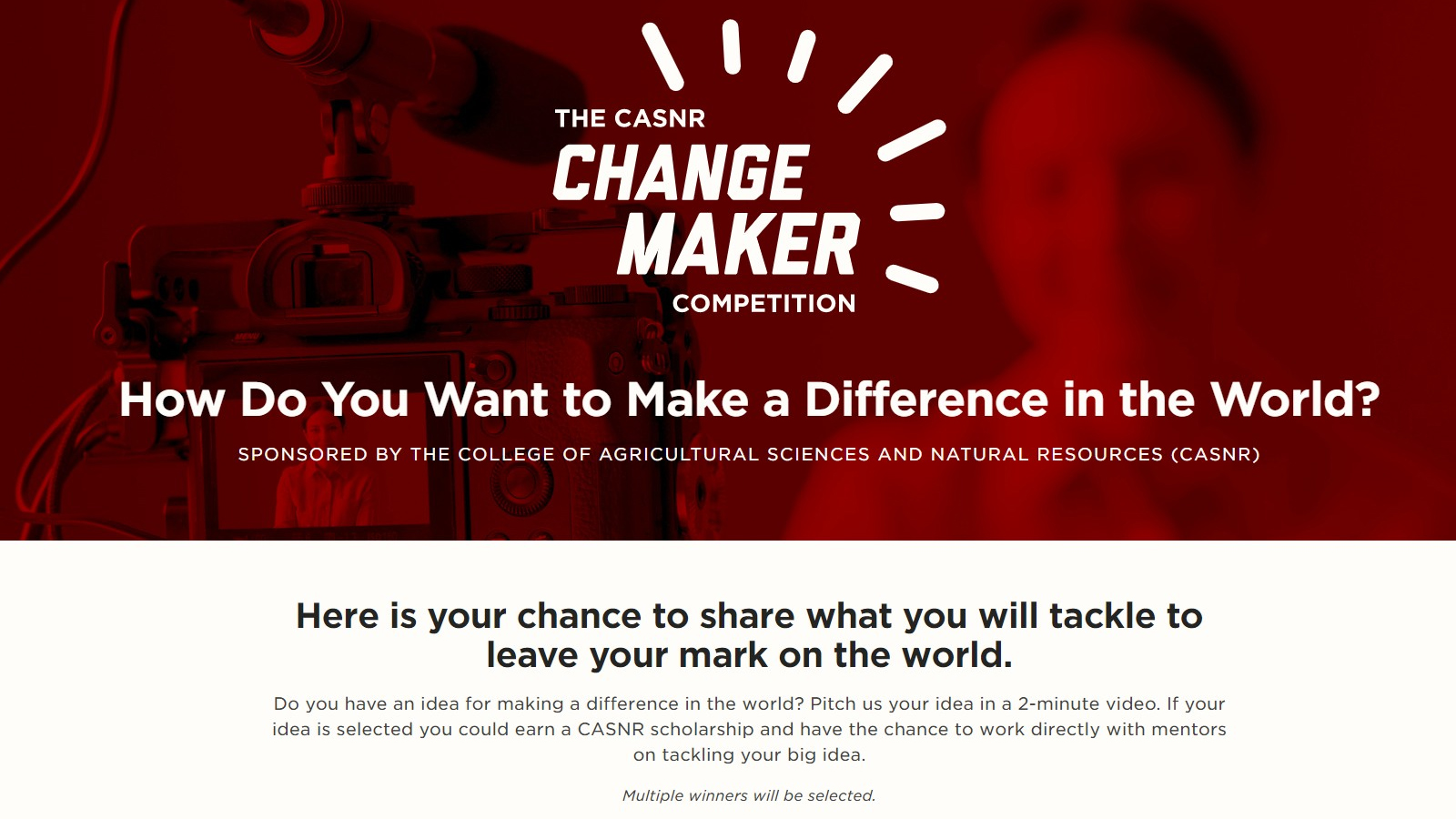 Do you have an idea for making a difference in the world? Here is your chance to share it, and to win a University of Nebraska-Lincoln College of Agricultural Sciences and Natural Resource scholarship in the process through the CASNR Change Maker Competition.

Students are encouraged to fill out this online entry form and pitch their idea in a two-minute video. Multiple winners will be chosen across three categories: sixth through eleventh grade students, incoming college freshmen or transfer students for the 2020-2021 academic year and returning CASNR undergraduate students for the 2020-2021 academic year.

The video should focus on one or more of the following challenges: feeding the world; water for the future; new energy; climate and the future; biodiversity, sustainability and environment; health; engaging diverse communities and developing tomorrow's leaders.

Applications are due at noon on May 15 and winners will be notified throughout June. To see the full set of rules and submission guidelines, visit https://casnr.unl.edu/casnr-change-maker-competition.
More details at: https://casnr.unl.edu/casnr-change-maker-competition