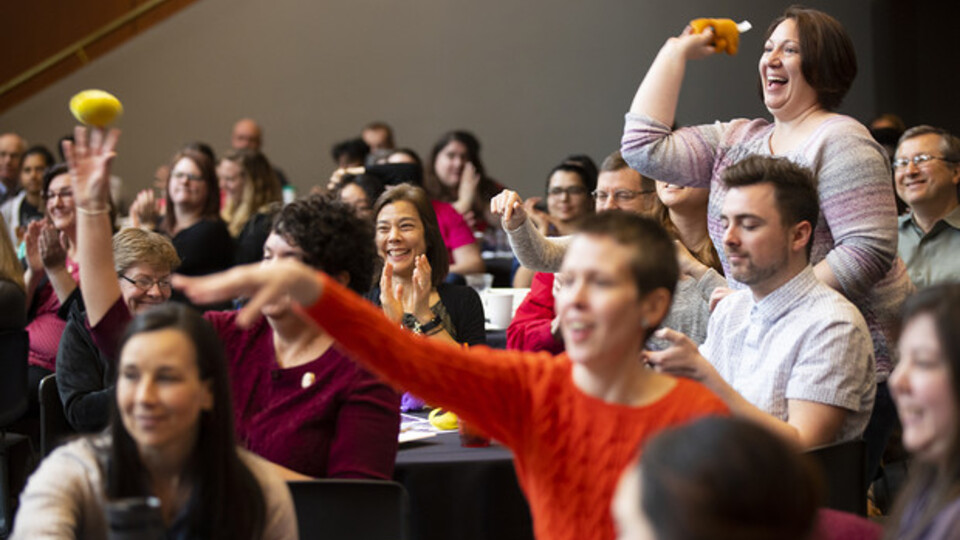 Applications are now being accepted for the University of Nebraska–Lincoln's 2021 Science Slam, to be held May 27.

The annual science communication contest, now in its fifth year, will be held virtually via Zoom. The goal of the event is to share and promote university research across the divides of discipline, expertise and skill level.

Participation in the Science Slam is open to graduate, undergraduate and postdoctoral researchers in all STEM disciplines, including mathematics, engineering and the social sciences.

Presenter applications are being accepted through May 14. Applicants may choose between two prompts, which can be viewed here.


Finalists will be announced May 20 and will each receive a $100 prize. The winner will be decided by the audience at the Science Slam and will earn an additional $400.

The Science Slam will be emceed by Attabey Rodríguez Benítez, a biochemist, multimedia content creator, science writer and editor for multiple outlets, including the popular YouTube channel SciShow. Rodríguez Benítez will give a keynote talk prior to the competition.

The event is free and open to the public, but registration is required.

Additional details, including how to register, are available online.


More details at: https://mrsec.unl.edu/science-slam