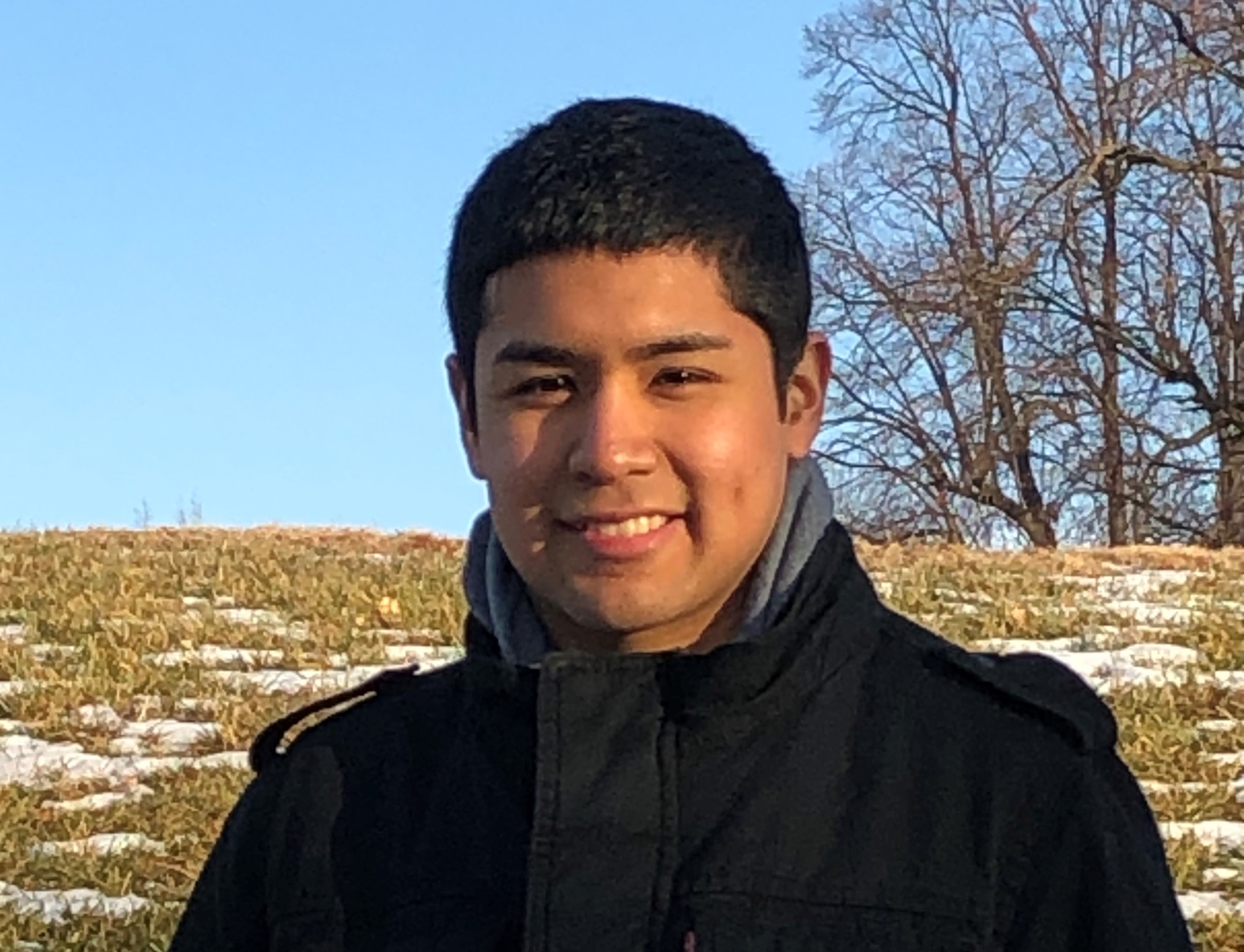 NRT student Alexis Chavez is concerned about climate change and even more so about people who may get left behind in progress toward stopping it.
"That's where I'm most motivated to try to be able to assist or at least give more voice to the people who might be left behind within that transition to a greener or cleaner world," he says.
Chavez is collaborating with three tribes in Nebraska and Kansas, seeking their leadership on climate and environmental issues. He is quick to clarify that this joint effort will be led by the tribes.
"It needs to be the people who know most about their environment and their communities, since they have been there for hundreds of years, they should be at the forefront, in my opinion, of how we build a resilient United States or resilient Nebraska or resilient wherever the group is located," he says.
He points out that indigenous people around the world are often at the forefront of environmental issues, such as stopping pipeline projects in the United States and stopping deforestation in the Amazon.
At the same time, research has shown a disconnect between communities in general and the environmental information produced at universities or by governmental agencies.
"A lot of the information is not able to be used by the people on the ground that actually need to use it for building resilience against climate disturbances and other environmental changes," he says.
In his master's project, he is looking at how to assist the environmental departments of local Indigenous nations in using and improving the environmental information received from universities and outside agencies.
Chavez's adviser, climatology professor Mike Hayes, works with the National Drought Mitigation Center, which provides information on drought and flooding conditions. Chavez will be looking specifically at environmental concerns like drought and flooding with the heads of the environmental departments in these Indigenous nations.
"A huge part of it is that I do want to be able to highlight the stuff that they're doing, and not coming in with the perspective, 'Oh, I'm the one producing information,'" Chavez says.
"No, I want to be able to shed some light on the work that they're doing and, at the same time, assist them with other information available that helps them further develop their fantastic environmental monitoring."
Chavez has met with the heads of the environmental departments already and is awaiting on a couple of necessary approvals before collecting data through focus groups. Group members will discuss their experiences using environmental information from universities and agencies and experiences working with outside institutions trying to collaborate with them.
"If outside institutions try to collaborate with them, what are the possible ways that they can improve those practices so that the nation is helped according to what they want?" Chavez asks.
He also plans to participate with the tribal environmental departments when they collect and analyze data.
"I want to do this so that I can get a perspective on how they analyze this environmental data and how that could possibly relate to the certain environmental information that can be given to them or other issues like that," he explains.
A final part of his master's project will be analyzing documents the tribal environmental departments produce, perhaps for the Environmental Protection Agency or their own community, to see what types of environmental information they focus on and how universities and agencies can complement their work and data.
His project fits in with the NRT focus on ecological resilience through recognizing and working on tipping points, he says. While ecological tipping points, such as a two-degree Celsius increase in world temperatures, may be seen as leading to disaster, he stresses the importance also of relational tipping points.
"This concept of relational tipping points basically comes at it like, if we want to truly address the environmental changes that are going to happen on top of the many environmental justice issues that are happening, we have to recognize that there are many, many things that the scientific community and researchers have to do to build those relationships again with people who have been historically marginalized by institutions within the United States," he says.
As an example, he says people may talk about taking "swift action to phase out fossil fuels" but they need to think about the many relationships they need to have with communities to do that.
"So, the way I look at it is that if we want to truly make a resilient country or community, we also have to look at it as a way to restore those relationships," he says.
Once Chavez has his master's degree in natural resource sciences, he may continue his studies with a doctoral degree.
"I wouldn't have said that probably four months ago," he says. "During the summer, if you would have asked me that, I would have said, 'I'm going to try to find a job or something,' but the more and more I thought about the stuff I'm doing, I came to the conclusion, 'OK, I'm enjoying doing this. Why not go for a Ph.D.?'"
He is considering graduate work in qualitative research, and now that he has experienced snow for the first time and survived a winter in Nebraska, the Midwest may not be out of the realm of possibility for such work.
"I particularly like the whole eco-setting of the Midwest," he says. "I know a lot of times people are talking about the East Coast or the West Coast, and usually the Midwest is considered flyover country, but I've liked it."
— Ronica Stromberg, NRT Program Coordinator
More details at: https://nrt.unl.edu