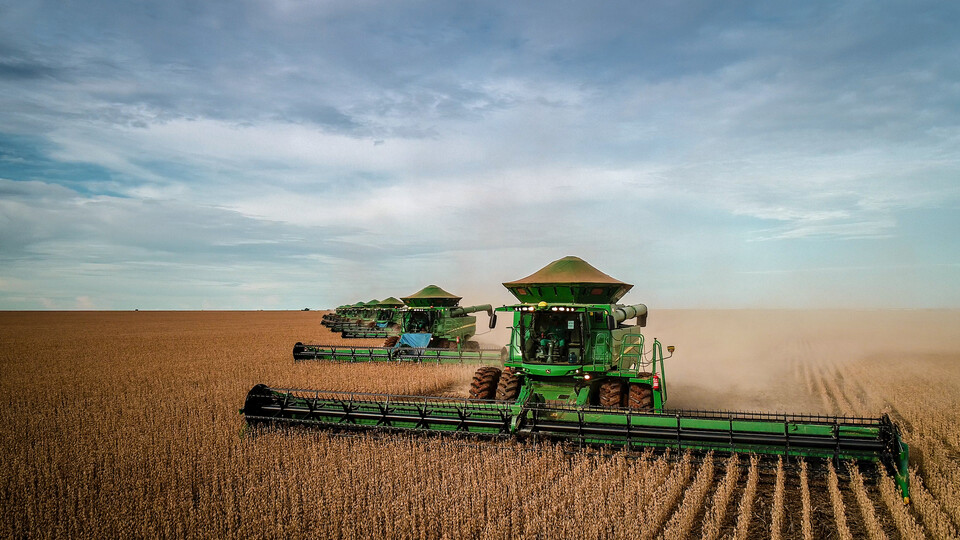 As a result of a visit to Nebraska in May, the government of Mato Grosso, Brazil, will sign a collaboration agreement with the Daugherty Water for Food Global Institute and the University of Nebraska to map its water resources.

The agreement, signed through Brazil's Secretary of State for Science, Technology and Innovation, aims to identify, monitor and define any present and planned future use of water.

The state of Mato Grosso is Brazil's agricultural giant, producing more soybeans and cattle than any other state in the country. It is also considered one of the world's main food producers. However, it faces many issues with the expansion of agriculture exerting pressure on the Amazon Forest and Cerrado savanna ecosystem. In addition, agriculture faces many water challenges, especially during long periods of drought.

With its mild climate and significant rainwater, Mato Grosso experiences two growing seasons. However, with just 5% of the state's agricultural land currently irrigated, there is potential for a third crop production season within one year.

Due to Nebraska's unique way of managing both surface and groundwater, the government of Mato Grosso is looking to the Cornhusker state for ways to improve the sustainable development of water for crop irrigation and pastureland, to intensify production on existing lands and decrease expansion of agriculture on fragile ecosystems. The cooperation will map out a plan to improve the sustainable use of water for irrigation of crops, maintenance of pastures and even create opportunities to serve family farming and other initiatives.

The new partnership is part of DWFI's effort to strengthen relationships around the world to grow more food with less stress on water resources.

"Sharing what we have learned here in Nebraska helps others around the world increase their agricultural productivity, while still protecting important water resources and the environment," said Christopher Neale, DWFI director of research and coordinator of the visit.

This isn't the first time DWFI has collaborated with a Brazilian delegation. In Bahia, Brazil, DWFI has worked with local partners from several universities, state government and the Association of Farmers and Irrigators of Bahia, to manage water from the Urucuia Aquifer, a large underground cache bearing many similarities to Nebraska's High Plains Ogallala Aquifer.

DWFI's mission is to have a lasting and significant impact on achieving more food security with less pressure on scarce water resources. Through its strong global connections and partnerships like that of Mato Grosso and Bahia, the institute is able to achieve its greatest impact.

The Daugherty Water for Food Global Institute at the University of Nebraska was founded in 2010 to address the global challenge of achieving food security with less stress on water resources by conducting scientific and policy research, using the results to inform and advise policymakers and educating future water for food leaders.
More details at: https://news.unl.edu/newsrooms/today/article/visit-to-nebraska-results-in-water-management-partnership-with-brazil/