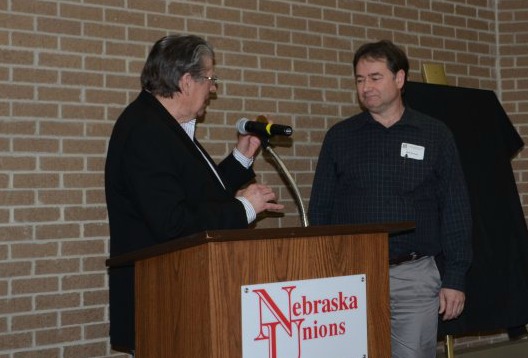 SNR Congratulates Mark Burbach and Sarah Stoltenberg for their recent accomplishments.

Mark Burbach, a professor and environmental scientist at SNR, received a recognition for his service to the Board of Governors on Friday, April 26.

Fisheries and Wildlife major Sarah Stoltenberg received the very competitive Career Services' 2013 Internship Scholarship. Stoltenberg's award will help her participate in an upcoming summer internship at Nebraska Wildlife Rehab, INC.

Congratulations go out to Mark and Sarah. Well done!