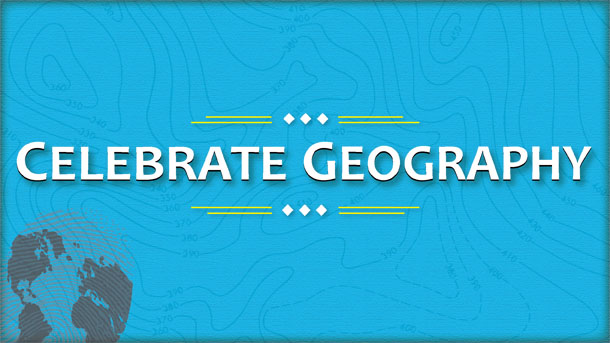 As part of the upcoming Geography Awareness Week (Nov. 16-22) activities, UNL's Geography Student Organization is hosting the 2014 Student Photography Competition. Awards and monetary prizes will be given to first, second and third place entries. The competition is open to all UNL students. All submissions must be received no later than Wednesday, Nov. 12.

Students at all levels and in all departments are invited to submit a photo that represents some aspect of the field of geography and that is related to this year's theme: "Celebrate Geography" and the "Future of Food." The photo must be the entrant's own work and cannot have been taken by any other person or entity. The student must have the legal rights to enter the photo in the competition. The photos will be on display during Geography Awareness Week in the first floor lobby of Hardin Hall on UNL's East Campus.

Submission requirements:
To submit a photo, email the event coordinator, Katelyn Pietz at katelyn.pietz@huskers.unl.edu, using "GAW 2014 Photo Competition" as the subject line of the email message. In the email, please include the following:

• Your name and hometown
• Contact phone number
• Title of your photo
• Short abstract describing the photo in the context of Geography (no more than 200 words)
• Digital photo in either .jpg, .tif, or .bmp format, capable of being printed up to 9"x 12" size for display during the competition. GSO will print these on glossy paper for display.
• The Geography Student Organization reserves the right to reject photos that are deemed inappropriate or lack sufficient resolution for the 9" X 12" format.

Judging:
Photos and abstracts will be judged by faculty from geography and natural resources, as well as the student vote. Entries will be evaluated based on their context to geography and this year's theme, as well as their artistic appeal. Voting will be by either text or paper submission.

Awards:
Awards and monetary prizes will be given to first, second and third place entries as decided by tallied votes. Other awards of note may be given if the judges deem it appropriate. The winners will be announced at 5 p.m., Nov. 21 by email and prizes can be picked up the following week.
More details at: http://go.unl.edu/emzh