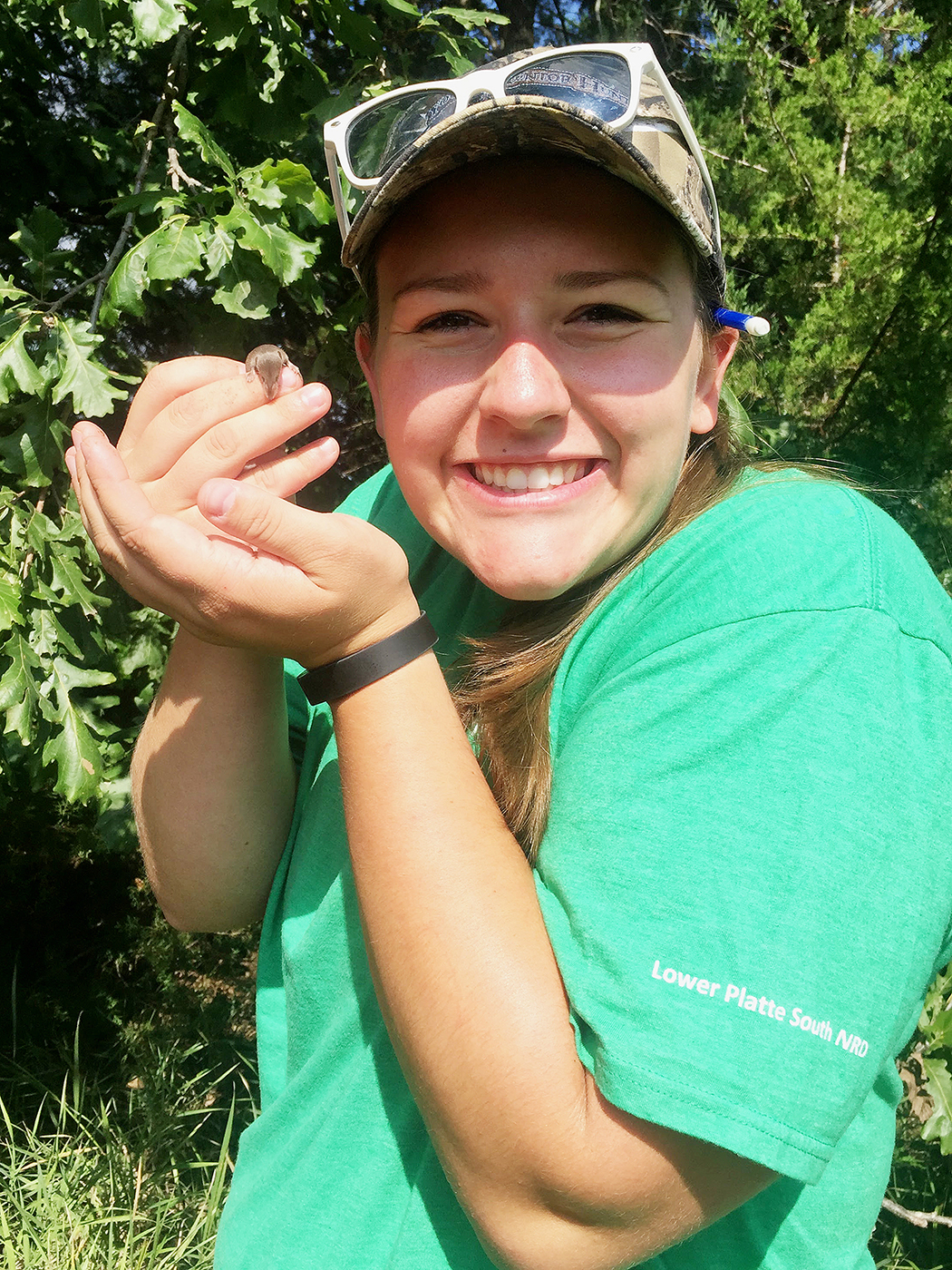 Hometown: Champlin, Minnesota

Major: Fisheries and Wildlife with a minor in Environmental Education

Anticipated date of graduation: May 2017

Why did you decide to come to UNL?
I decided to come to University of Nebraska-Lincoln because I have family that lives in Grand Island; the drive to visit them is a lot shorter drive than the drive all the way to Minnesota. I didn't want to go to college with anyone I went to high school with. My grandma, who works at the University of Minnesota Twin Cities, really pushed going to a Big Ten school even if it wasn't the "U".

What is your favorite thing about UNL?
My favorite thing about Nebraska is the small community feel at such a large university. I also love that all of the professors put forth an effort to personally get to know their students, which makes learning and asking for help really easy and fun.

What is your favorite class and why?
How can you have just one favorite class? One of my favorite classes is NRES 101: Natural Resources Orientation. It's a great intro class because you get to explore a lot of the career avenues of the Fisheries and Wildlife major, and professors help you build a professional resume, which is very helpful. My other favorite class is Environmental Education (NRES 434). This class is all about learning to teach others about nature, and that's what I want to do with the rest of my life.

What are your plans following graduation?
After I graduate I want to become a naturalist or an outdoor education teacher. Working at a nature center or at a school teaching children/adults about all the neat things the outdoors has to offer is what I plan to do with my life.

What is life like outside of school?
Outside of school I am involved in Sigma Alpha sorority. I'm also the president of the UNL Wildlife Club. When I'm not being involved on campus, I like to explore Lincoln and do a little bit of hunting here and there. I'm also not opposed to crafting or watching some TV.

More details at: http://snr.unl.edu