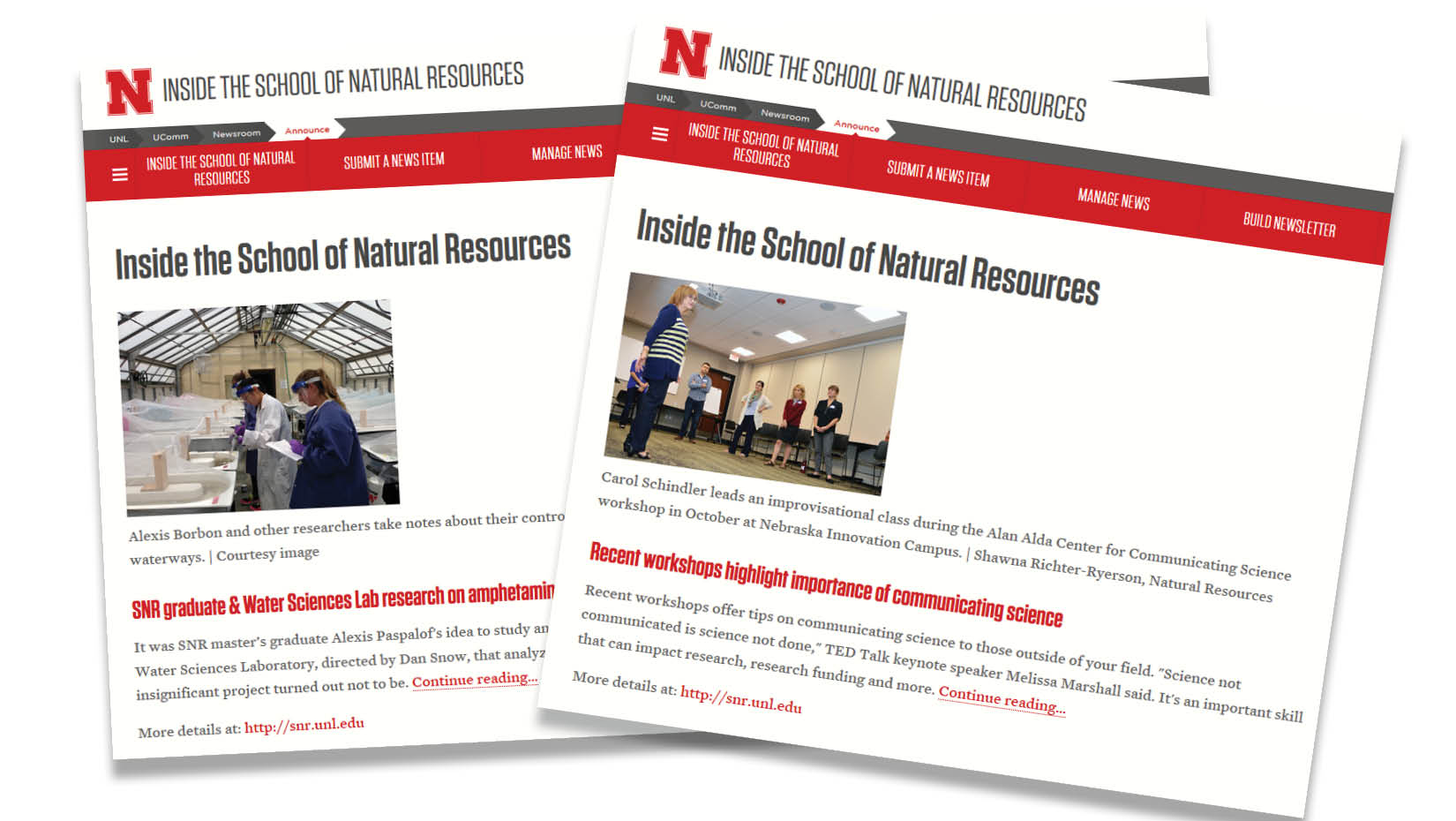 Inside SNR, distributed on Tuesdays, is publishing its last e-newsletter of the year today, Dec. 20. The newsletter will resume normal distribution on Jan. 9, the start of the spring semester.

Any pressing news during winter break will be posted live to the School of Natural Resources website, snr.unl.edu, and will be distributed through our social media channels on Facebook, Twitter and Instagram.

Those with questions can contact Shawna Richter-Ryerson, communications associate, at shawna@unl.edu or 402-472-6515.