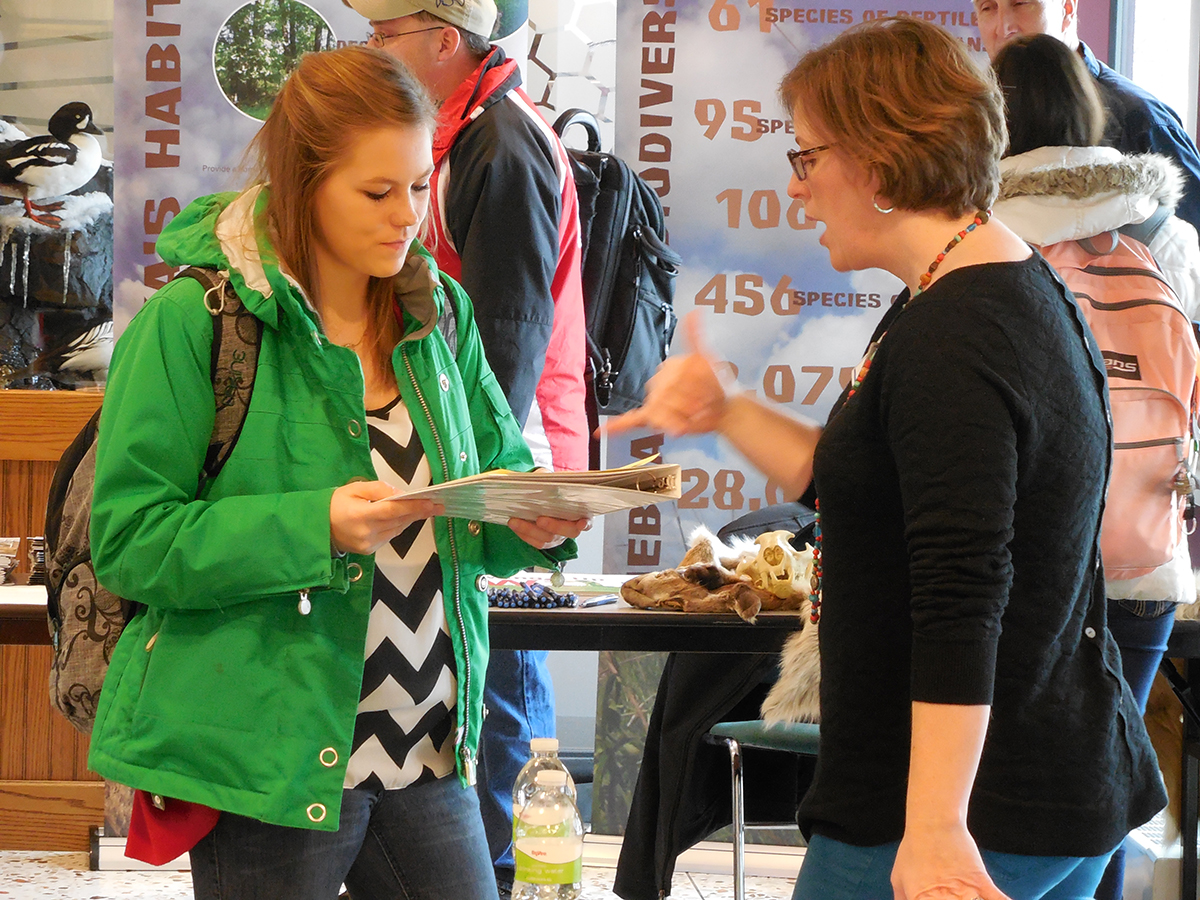 The Natural Resources and Life Science Career Day is 11 a.m. to 1:30 p.m. Wednesday, Jan. 25, on the first and second floor lobbies of Hardin Hall, 3310 Holdrege St., Lincoln.

Students, from both colleges and high schools, will have the opportunity to network with employers and learn about volunteer opportunities, internships and full-time career possibilities in life sciences fields.

The 2017 list of employers includes:
• Cedar Point Biological Station
• City of Lincoln — Saline Wetlands Conservation Partnership
• Homestead National Monument of America
• JEO Consulting Group
• Lincoln Parks and Recreation
• Nebraska 4-H Camps
• Nebraska Department of Environmental Quality
• Nebraska Game and Parks Commission
• Nebraska Game and Parks Commission - Law Enforcement Division
• Nebraska Wildlife Rehab
• Omaha's Henry Doorly Zoo
• Pioneers Park Nature Center
• The Nature Conservancy
• U.S. Geological Survey
• UNL/SNR - Conservation and Survey Division
• USDA Natural Resources Conservation Service
• USDA APHIS Wildlife Services
• USDA Farm Service Agency (FSA)
• YMCA Camp Kitaki

High school students attending the career day should check in with Sue Ellen Pegg, recruitment coordinator for the College of Agricultural Sciences and Natural Resources, in the Hardin Hall south lobby at 11 a.m. Those students will visit employer booths between 11 a.m. and noon, and then will congregate for a pizza lunch and information session from noon to 1 p.m.

The event is hosted by the School of Natural Resources at University of Nebraska-Lincoln.

For more information, visit the SNR career day website.