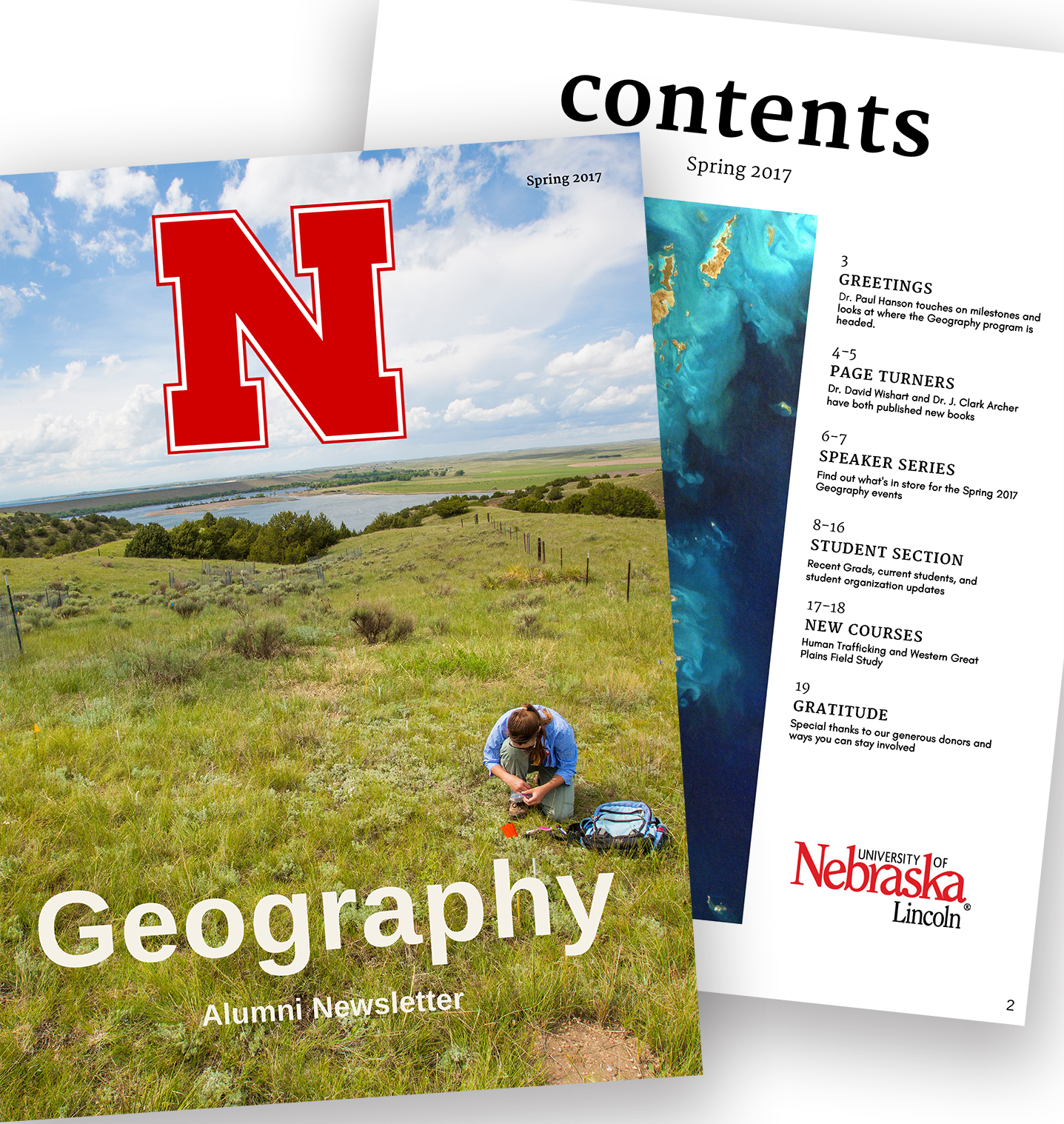 The 2017 Geography Alumni Newsletter recently was released. In this edition, the geography program featured recent books by David Wishart, historical geographer, and Clark Archer, urban regional geographer, both with the School of Natural Resources. It also highlighted the spring speaker series, including the recent Lavin Memorial Seminar delivered by well-known conservation photographer and Nebraska graduate Michael Forsberg.

Also in this issue:

Student features on undergraduate and graduate students, their research projects and their study abroad opportunities;

Student organization updates;

New geography courses; and

Thanks to geography donors.

The geography program has been housed in the School of Natural Resources since 2008. On July 1, the program will move back to city campus to be rebuilt within the College of Arts and Sciences.

Natural Resources