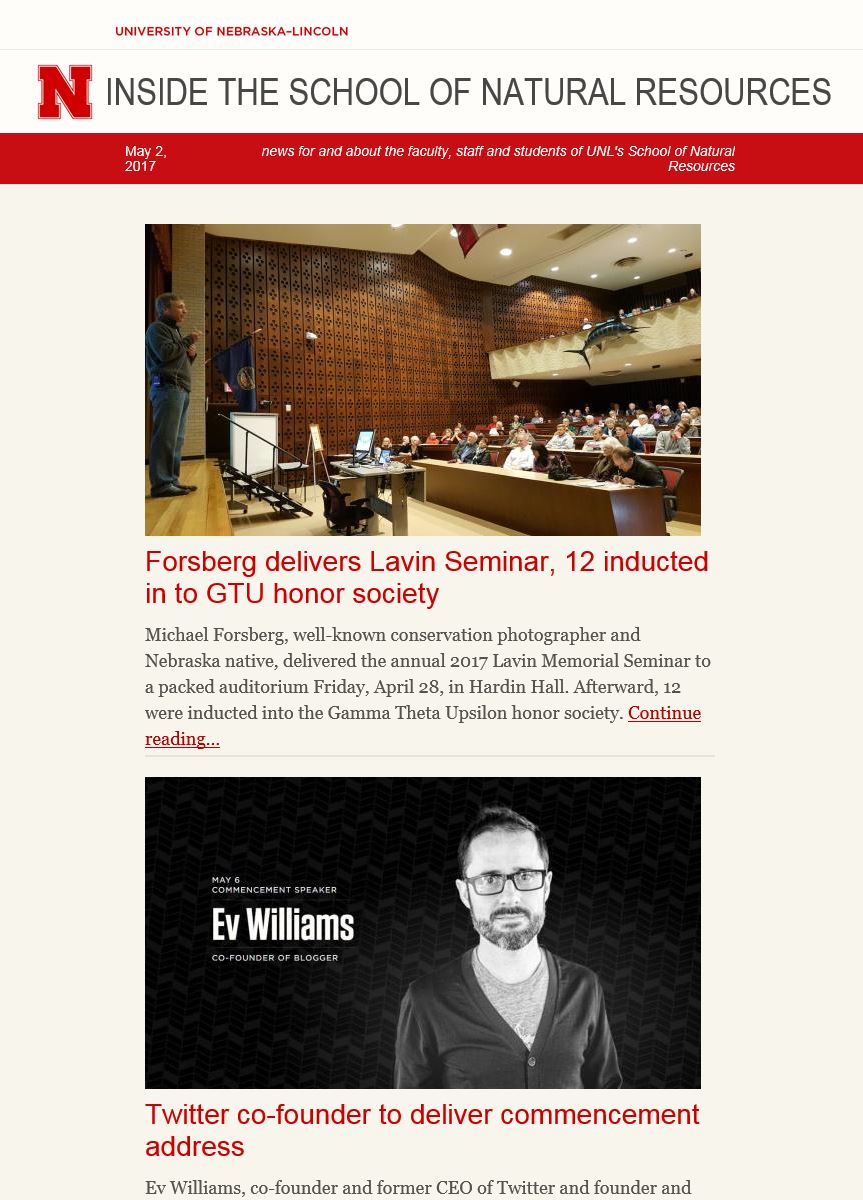 The final Inside SNR newsletter for summer break will be May 23. The newsletter will resume its weekly Tuesday release schedule Aug. 15, just prior to the fall semester start.

Any announcements or submissions for inclusion should be emailed to Shawna Richter-Ryerson at shawna@unl.edu by May 17. Anyone also is welcome to submit news or events to be considered for publication by following these steps:

Go to http://newsroom.unl.edu.

Click "Submit News."

Click "Submit a News Item" and fill in the appropriate fields.

Any pressing news release items will be distributed live via the School of Natural Resources website, social media channels and through our university partners during the summer break. Submissions or story ideas still will be distributed by Shawna.

If you have questions about the news submission process, contact her at shawna@unl.edu or 402-472-6515.

Social media
In order to maintain our rapidly growing social media following, Shawna also is requesting photos, blog or personal accounts of summer field work for distribution solely through our Facebook, Twitter and Instagram streams. Options for submissions include:

Email photos and credit lines to Shawna or drop photos/stories on the shared drive with a note to Shawna (preferred)

Tag our social media accounts:

On Twitter: @UNLSNR

On Facebook: @UNLSNR

On Instagram: unl_snr

Any questions about the process may be directed to Shawna.