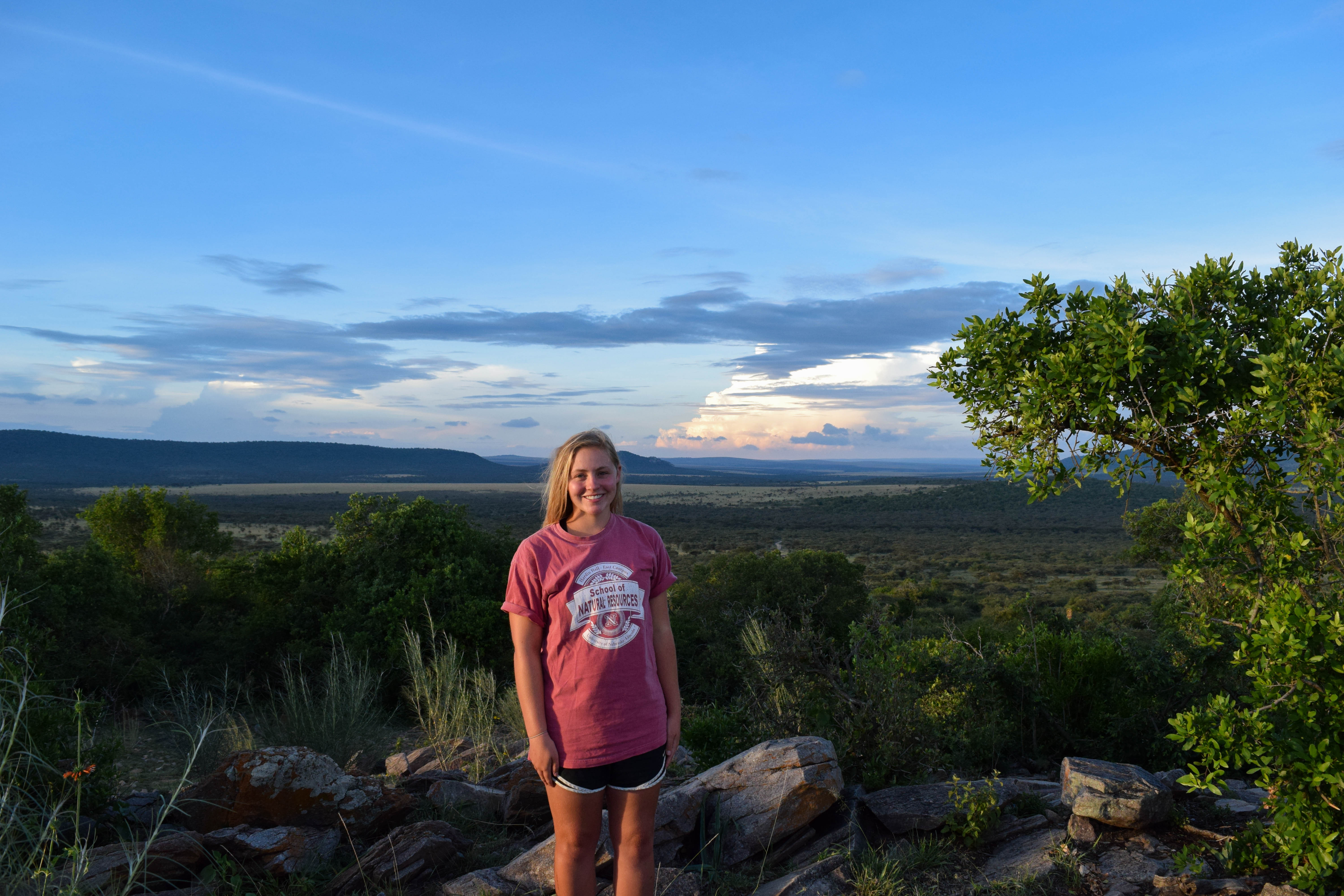 Grace Bullington, senior fisheries and wildlife major, was selected to represent the University of Nebraska-Lincoln and the School of Natural Resources at the Women Wildlife Filmmakers Workshop at the Cocobolo Nature Reserve in Panama this spring.

The workshop set for March 2 to 11 is dedicated to women interested in learning how to craft stories through visual means in ways that tie wildlife, people and natural history together. Bullington, an intern with the Platte Basin Timelapse Project, is one of 14 who will participate in the workshop.

Workshop participants will spend a week at the nature reserve creating a film project about the rainforest and learning how to craft a story through film. They will learn from Jenny Nichols and Moran Helm, two wildlife, documentary-style filmmakers know for the films "Elk River," "The End of Snow" and "Forgotten But Note Gone: The Pacific Fisher." Their work has been featured with National Geographic, World Wildlife Fund, and CNN's Great Big Story.

"I want to use this experience to better my skills of telling stories about the natural world because, as I leave college, it is important to me that I will be able to explain my research through photography, film, and stories that the general public will understand and appreciate," Bullington said. "I think it is more important than ever that all people understand what is happening to the nature around them and that we create these stories about places that are in danger of disappearing from climate change and human encroachment."

Bullington, who spent a semester studying abroad in Tanzania, also values the experience abroad.

"By exposing yourself to new people, places and ways to do things, you become a better scientist and human being," she said. "I am very excited for this opportunity."

Bullington said she learned about the workshop from Michael Forsberg, the well-known conservation photographer and co-founder of the Platte Basin Timelapse Project, which began in 2011. The project has more than 60 time-lapse camera systems in place across the 90,000-square-mile basin; the Platte Basin Timelapse team turns its images into innovative multimedia content. Bullington has been a production intern for the team since her sophomore year.

"I have always been interested in using multi-media to connect what scientists are researching and discovering to the broader public," Bullington.

And now she'll get to expand on those skills.

Curious to learn more?
Visit the workshop website by clicking here.

Shawna Richter-Ryerson, Natural Resources; Conservation through Research, Education, Action contributed to this report.