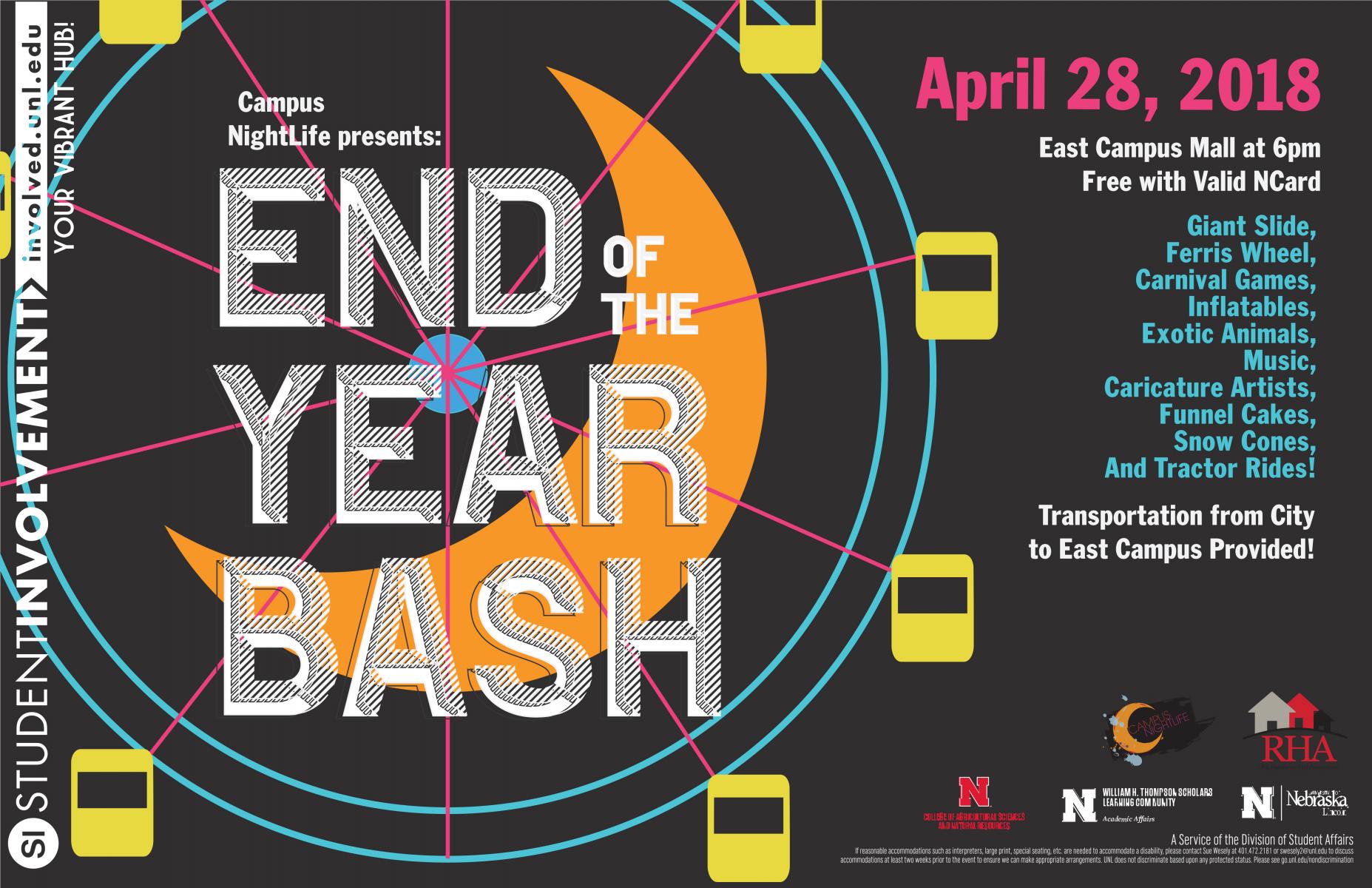 Campus NightLife and co-sponsors are hosting an End of Year Bash at 6 p.m. Saturday, April 28, on the East Campus Mall.

The event is free with valid NCard. Transportation from City Campus to East Campus will be provided.

Included in the activities are: Giant Slide, Ferris Wheel, Carnival Games, Inflatables, Exotic Animals, Music, Caricature Artists, Funnel Cakes, Snow Cones, and Tractor Rides.

Co-sponsors are the William H. Thompson Scholars Learning Community, College of Agricultural Sciences and Natural Resources and the Residence Hall Association.

For more information, contact Maggie Fischer at 402-472-8171 or maggiemfischer5@gmail.com.