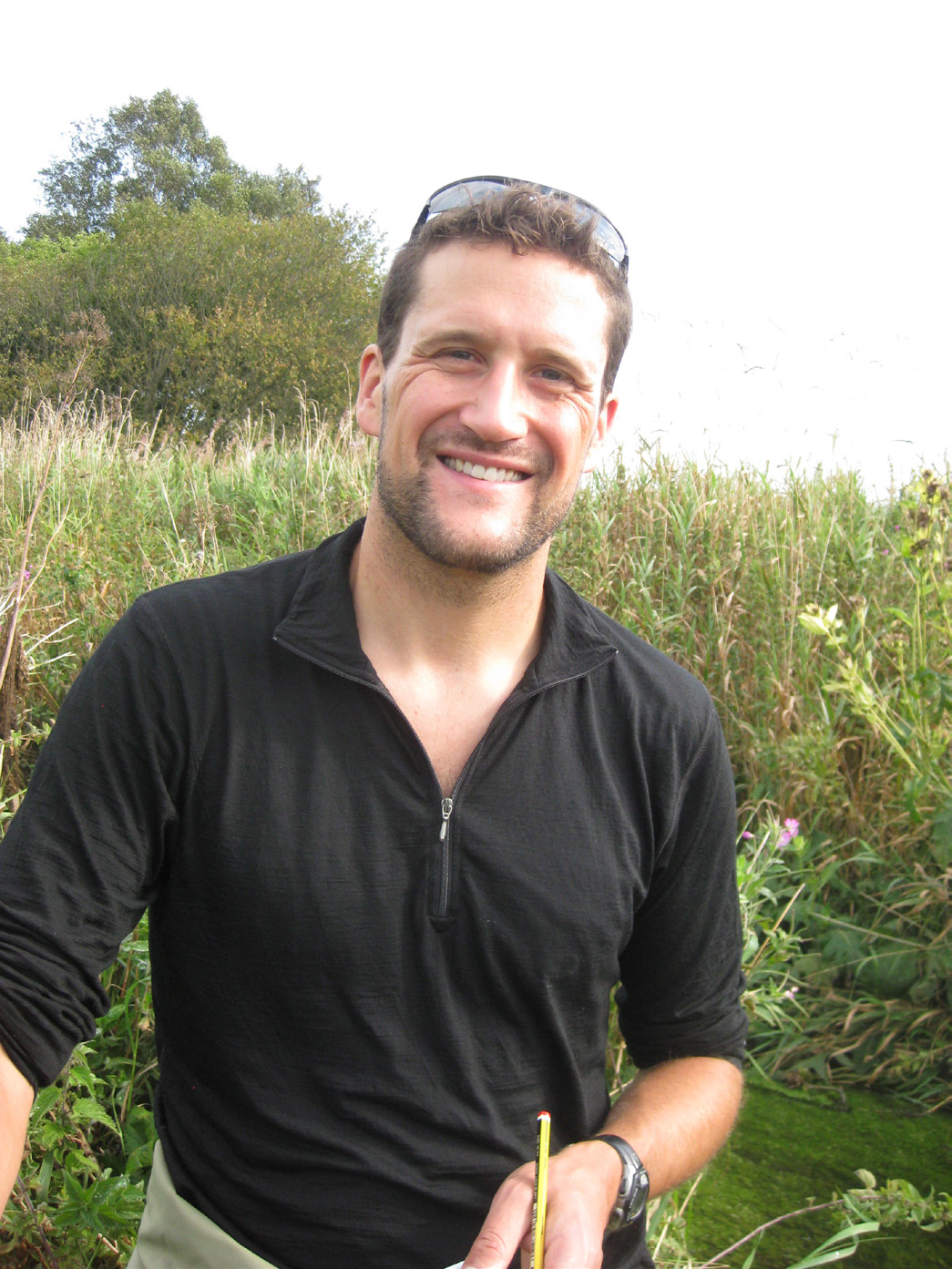 The 2018 Fall Seminar Series at the School of Natural Resources continues to build interest and literacy in natural resources Nov. 28 when Dr. Peter Levi of Drake University talks about stream health in agro-urban environments. The seminar is at 3:30 p.m. in Hardin Hall auditorium.

Abstract
Streams and rivers provide many ecosystem services to humans, including water filtration, flood protection, and recreation among other benefits. In the agricultural Midwest, the impact of human land-use can degrade these freshwater ecosystems and limit their ability to deliver the same degree of services as streams flowing through watersheds with more natural land-use, such as prairies or forests.

The Raccoon River is a socially and economically important river in Central Iowa. However, the high nitrate loads led the Des Moines Water Works to bring a lawsuit against upstream drainage districts over the river's water quality. Levi's recent research has explored the variation in nitrate export and loss within the Raccoon River across space and through time. In addition, we have investigated the ecological value
of land conservation as reflected by stream ecosystem function. Together, these studies seek to inform the management of river and streams in human-dominated landscapes.

About Levi
Levi completed his bachelor's degree in biology at Lawrence University in Appleton, Wisconsin. After five years as an environmental educator, research technician, and outreach coordinator, he entered graduate school in the Department of Biological Sciences at the University of Notre Dame where he earned his doctorate in 2012. Levi then held research positions at Aarhus University in Jutland, Denmark, and at the University of Wisconsin-Madison. Currently, he is an assistant professor in the Department of Environmental Science & Sustainability at Drake University in Des Moines, Iowa.

The seminar series
The seminar series will conclude Dec. 5 with a presentation by Dr. Lisa Corwin, assistant professor in the Department of Ecology and Evolutionary Biology, Colorado of University Boulder. She will speak on "Student learning in the context of ecology and evolution
college courses."

For more information, or to view past seminars, visit http://go.unl.edu/snr2018seminars.
More details at: https://go.unl.edu/jiwc