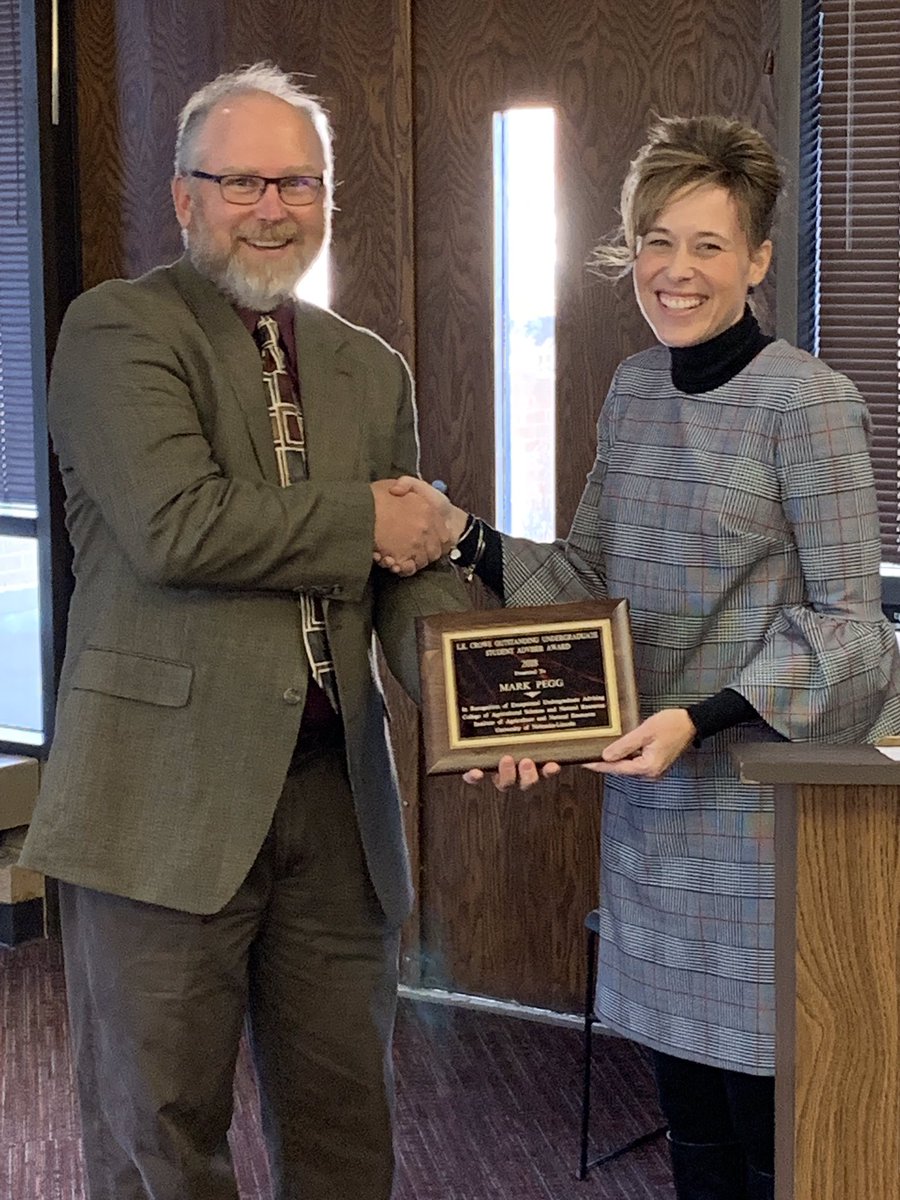 Pegg earns L.K. Crowe advising award
Dr. Mark Pegg, fisheries professor in SNR, received the Lawrence K. Crowe Outstanding Undergraduate Advising Award on Nov. 15 at a banquet in his honor on East Campus.

The award recognizes a faculty member who has made outstanding contributions in undergraduate advising; included in his nomination were recommendations by his students and colleagues.

Pegg integrates advising with teaching and fisheries research to transform the lives of SNR students. He teaches entry-level courses, such as "Oh My Cod: Exploring Aquatic Ecology Careers," as well as graduate-levels ones such as "Managed Aquatic Systems."

The award has been given to one faculty or staff adviser every year since 1983. Pegg is the 36th recipient.

Learn more about the award here.

North named Faculty Diversity and Inclusion Fellow
Dr. Eric North, assistant professor of practice in SNR, was one of seven faculty across the University of Nebraska-Lincoln to be been selected as a Faculty Diversity and Inclusion Fellow.

The fellows will work to create training and materials to assist colleges and academic units with recruitment, hiring and retention of diverse faculty.

Faculty diversity and inclusion fellows for 2018-19 will attend approximately 12 work sessions from October through April, where they will research and develop a web-based diversity search brochure and create a faculty search training workshop. Faculty diversity and inclusion fellows will be charged with keeping these materials up to date with the latest research and information available and for conducting training for faculty and academic leaders.

Learn more about the honor here.