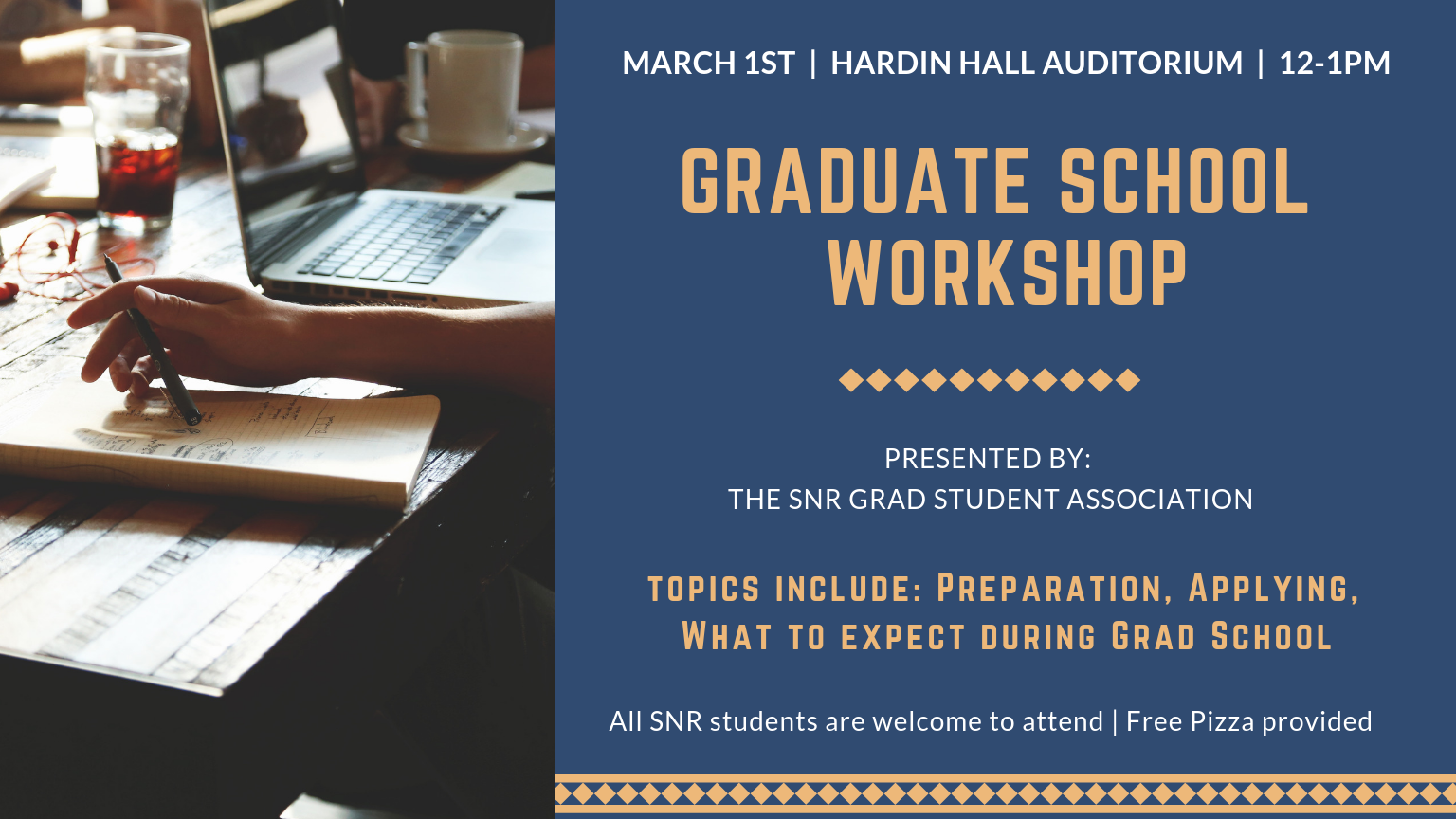 The SNR Graduate Student Association will host a workshop for SNR students interested in pursuing graduate school. The workshop will be from 12 to 1 p.m. March 1 in the Hardin Hall Auditorium.

Topics for discussion will include graduate school preparation, applying, and what to expect during graduate school.

The event is open to current SNR students, and free pizza will be provided.

RSVPs are required by Feb. 28; email sara.winn@unl.edu.

For more information, contact Sarah Spier at sarah.spier@huskers.unl.edu.

Learn more information on the student organization here.