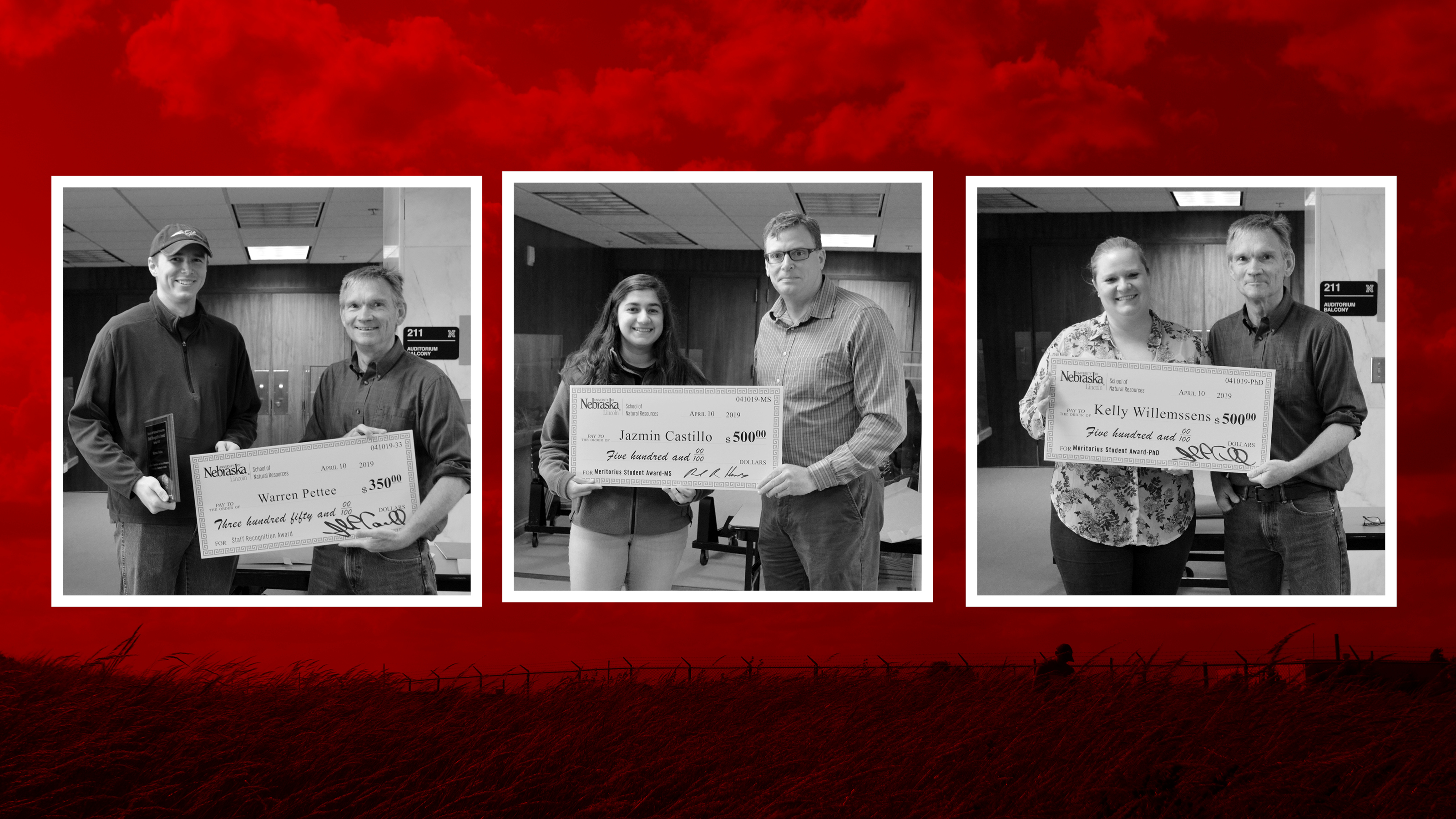 Warren Pettee, applications programmer for the High Plains Regional Climate Center at SNR, received the spring 2019 SNR Staff Recognition Award. He was presented with the award at the annual SNR Spring Potluck in April.

"He took it upon himself to apply for a grant through Unidata to get a thematic real-time distributed data service, or THREADS server," read John Carroll, director of the School of Natural Resources from Pettee's nomination. "Through this successful reward from Unidata, he led a workshop for faculty, staff and students on … how to access and use the data."

"He's provided several new ideas for new products and novel approaches to information display that the HPRCC can pursue and develop to enhance the client's experience," he continued.

Pettee has been with the university for less than two years, but has already left his mark on the regional climate center based at SNR.

The first SNR Staff Recognition Award, designed to recognize the positive contributions of SNR staff, was first given out in 2006 to Susan Vosler, the graduate student coordinator at that time. The award was $100 until December 2015 when it was changed to $350.

Since 2006, $5,300 has been awarded to 33 individuals. Criteria for the award include a staff member's exception service and dedication to SNR; their creativity and innovation on the job; and their ability to interact with faculty, staff, students and clientele.

Meritorious graduate awards
Also honored during the potluck were Jazmin Castillo, natural resource sciences master student, and Kelly Willemssens, natural resource sciences doctoral student, who received meritorious graduate student awards.

The award is meant to honor the school's best students and recognize their academic achievements, research, teaching contributions, leadership accomplishments, service and personal qualifications. Recipients receive $500.