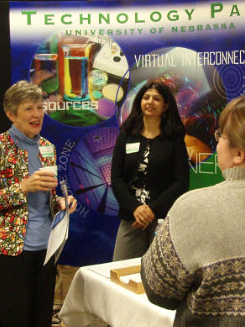 Registration is now open for NU Technology Day, March 21 at the East Union. The daylong information technology conference is free and open to all University of Nebraska faculty, staff and administrators. Register at http://go.unl.edu/nxo.

In the opening session, Shelton Waggener, CIO of the University of California, Berkley, will address the transformation of IT to support academic research at R1 universities. During lunch, Dan Duncan, executive director of the Nebraska Innovation Campus Development Corp., will discuss building strategic partnerships; and Gary Kebbel, dean of the UNL College of Journalism and Mass Communications, will talk about reaching new audiences through the use of mobile and social media.

Presenters from all campuses will lead sessions covering five tracks, including how IT advances the NU strategic mission; IT in instructional design; mobile devices for learning; using data in reporting and analytics; and updates on new IT projects.

Local and national IT vendors will demonstrate new products and services.

For more information, including a schedule of events, go to http://unit.nebraska.edu/nutechday.