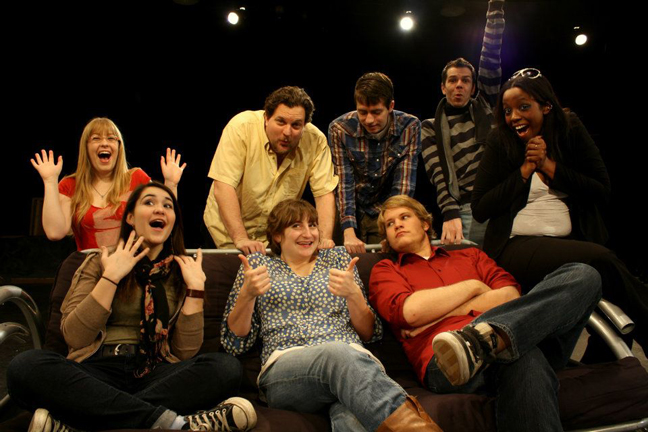 Theatrix will feature the world premieres of five new plays in the New Artist Festival, March 8-11. The festival theme is "Season of Fire." Show times are 7:30 p.m., March 8-10 and 2:30 p.m., March 11, all in the Temple Building's Lab Theater.

The New Artist's Festival is a collection of five short plays written by UNL students. Each playwright was giving the challenge of writing a short play that could be tied in with the theme of "fire," find a way to use an oil lamp as a significant prop within the show, and could work in a small theatrical space.

The five individual shows are presented together as an entire performance. The short plays presented are: "In the Name of Fire" by theater performance senior Cathrine Dvorak; "Short Stories, Short Scenes" by theater performance senior Nate Ruleaux; "Mama Boy" by theater performance and directing/management senior Patrick Zatloukal; "An Original Cliché" by theater performance and directing/management senior Emily Martinez; and "Nobody Puts Debbie in a Corner" by junior math and Russian major Corbin Groothuis.

Five theatre and film students direct the shows. The directors are: first year directing graduate student Dennis Henry; senior Emily Martinez; junior Brittanie Witter; junior Billy Jones; and sophomore Maggie Austin.

Scenic design is by sophomore Travis Jensen, with lighting design by junior Michael Fortcamp. Sound design is by junior film major Ryan Hammack. Costume design is by senior theater performance major Jessie Tidball. Alma Cerretta is the properties master for the production. Projections and media design is by junior film major Justin Richards. The technical director is junior technical theater major Christopher Stepank.

Individual tickets are $6 and available at http://unltheatretickets.com or at the door before a show. Seating is limited.

Theatrix, the student-operated theater organization in the Johnny Carson School of Theatre and Film. For more information, go to http://go.unl.edu/jbh.