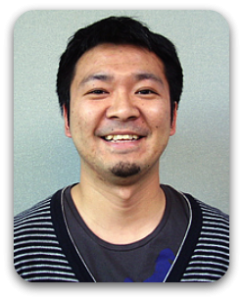 Yusuke Minato of Oregon State University will present "Energy Metabolism Affects Virulence Gene Expression in Vibrio Cholerae" at noon March 21, as the next speaker for the Nebraska Gateway for Nutrigenomics Seminar Series. This seminar will take place in 304 Leverton Hall.

Minato is with the Department of Biomedical Sciences, College of Veterinary Medicine at Oregon State. Although he is a Japanese pharmacist, he has mostly been working as a basic researcher in the field of bacteriology. His interests are to understand the mechanisms of virulence gene regulation and multidrug resistance in bacteria and to utilize these insights for developing novel intervention strategies to treat infections.

He began to develop his research experiences while he was under the mentorship of Tomofusa Tsuchiya at Okayama University, Japan. During this time as a Ph.D. student, he identified and characterized several bacterial multidrug efflux pumps that are potentially key factors in multidrug resistance in certain strains of Serratia marcescens.

After the completion of his Ph.D. program, he joined Hannah Wexler's lab for his first post-doctoral position working on multidrug efflux pumps from Bacteroides fragilis. After that, he joined Claudia Hase's lab at Oregon State University, where he started working on virulence gene regulation in Vibrio cholerae. In the Hase lab, his research is focused on the link between bacterial metabolism and virulence gene expression using V. cholerae as the model system.

Virulence gene expression in V. cholerae is strictly regulated and the primary clues perceived by the bacteria that induce virulence factor production in the human intestine are not known. Since V. cholerae is exposed to a variety of environments within the human host and is eventually required to adapt to the conditions available at its infection site, the small intestine, it can be expected that the metabolic status of V. cholerae changes substantially during the course of infection and therefore changes in metabolism are possibly coordinated with virulence gene expression.

All interested faculty, students, and staff are welcome to attend this free seminar.