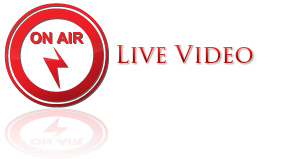 Join university communicators for a March 28 Content Convergence Conference on how to integrate live streaming video into websites. Information will also be provided on how to cross-promote a live streaming event and how to archive a live stream.

The session is 1 p.m. in the Nebraska Union auditorium. Registration is not required.

This free session is offered by University Communications as part of a series of Content Convergence Conferences designed for UNL staff or faculty who create and update department and college websites. The sessions are open to all faculty, staff and students.

For more information, contact Barb Bowers at bbowers1@unl.edu or 402-472-0088.
More details at: http://events.unl.edu/2012/03/28/60045/