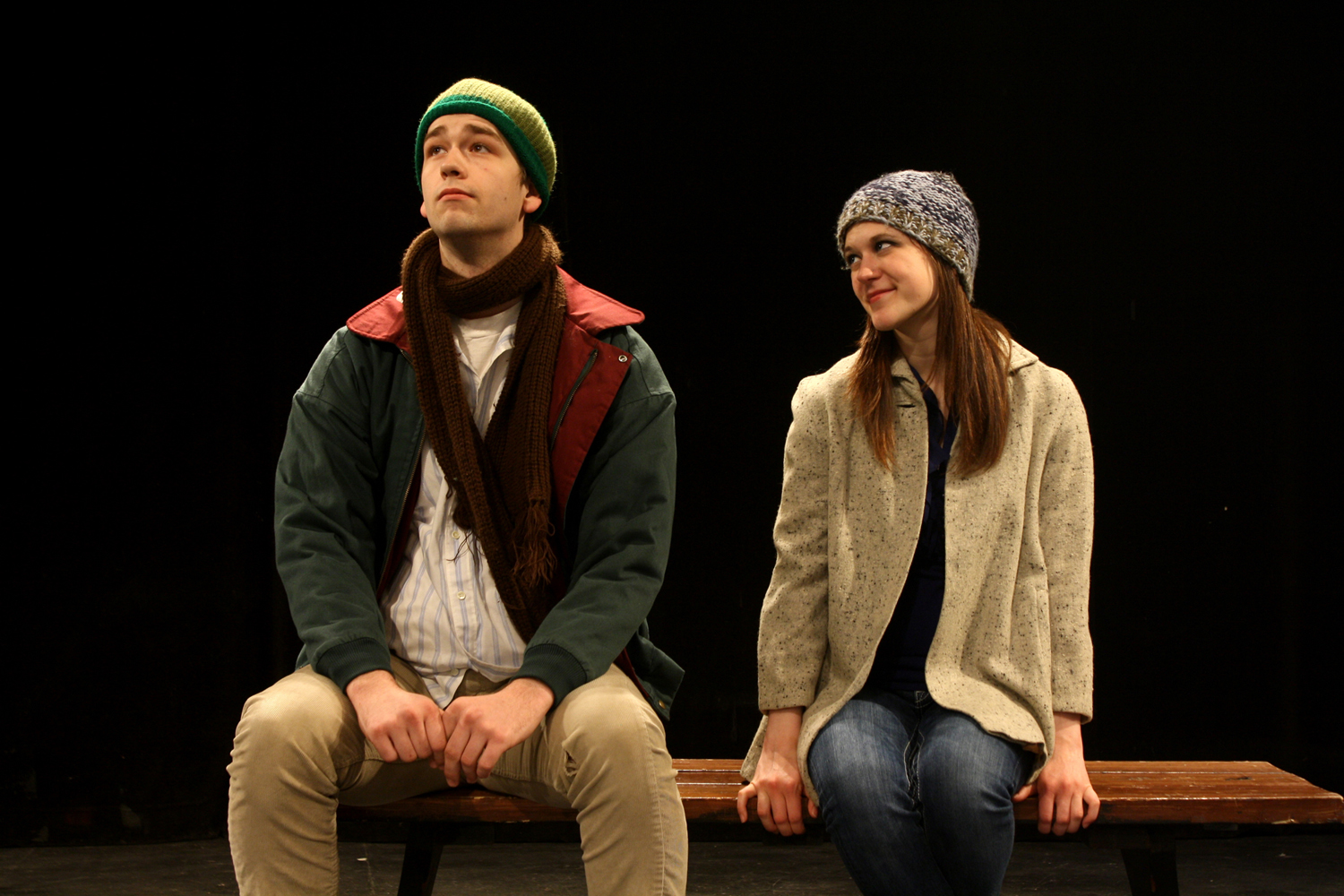 Theatrix, the student-operated theatre organization under the auspices of the Johnny Carson School of Theatre and Film, ends its 2011-2012 "Season of Fire" with the production "Almost, Maine."

"Almost, Maine" by John Cariani tells the story of love through a series of theatrical vignettes. Journey alongside the townspeople of Almost, Maine, as they find love, loose love, and everything in between.

"Almost, Maine" shows at 7:30 p.m., April 4-7 in the Temple Building's Lab Theatre. Tickets are $6 and available at http://unltheatretickets.com and at the door (subject to availability).

The production is directed by junior directing/theater management major, Sean Grosshans.

Scenic design by technical theater major Michael Fortkamp is coupled with the lighting design by first-year graduate lighting design student Clay VanWinkle.

The show's mood is enhanced with a score written by junior composition major Nick Dahluist and engineered by Matthew Lorence. Costume design is by sophomore technical theater major Amy Avila and props by film student, Morgan Cooper. Technical director, junior technical theater major Alma Cerretta and freshmen stage manager Savannah Kurtz, supervise the entire operation.

For more information, go to http://go.unl.edu/06q.