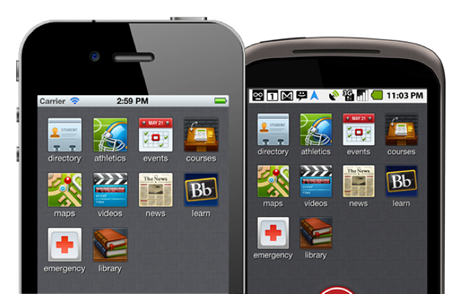 UNL has launched the Nebraska App, a suite of mobile applications that makes essential university resources available on mobile devices. Students can check grades, access course content and browse the course catalog. Users can access the public directory and get in touch instantly, keep tabs on Husker sports, find places on the campus map, stay informed with the latest campus news, watch videos, and even listen to podcasts of popular lectures in iTunesU.

"UNL is moving services to the where the students are in terms of devices and network access," said Mark Askren, Chief Information Officer. "Students now have a much more powerful connection to UNL via their mobile device."

The iPhone app is available in the Apple App Store and the Android app is available in the Android Market.
More details at: http://go.unl.edu/uje