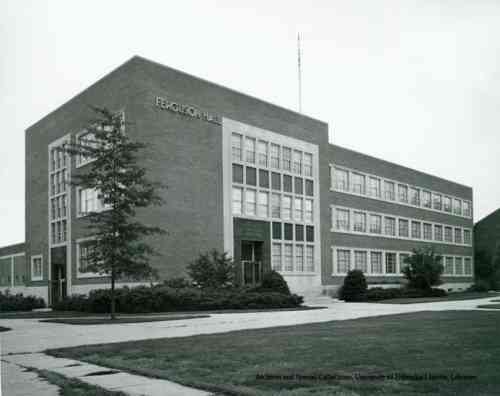 A scheduled demolition of Ferguson Hall will begin with asbestos abatement in June. The building demolition will begin in July and finish in August.

In September and October, the site will be converted into a plaza.

During the demolition and excavation, the university's historical and archeological team will watch for any evidence of building foundation remains of University Hall, the first university building that stood on campus. University Hall was used from 1870 until it was razed in 1948. Learn more about University Hall at http://go.unl.edu/q65.

The project team will also work with Landscape Services to save as many trees as possible that surround Ferguson Hall. One tree at the northwest corner of Ferguson has historical value to the original campus block.

Ferguson Hall was one of the first campus building constructed after World War II. It originally housed administrative offices for the College of Engineering and teaching and office space for the electrical engineering program.

Ferguson Hall opened for students and faculty in fall 1950. It is named in honor OJ Ferguson, a former dean of engineering.

For more information on Ferguson Hall, go to http://go.unl.edu/ezb.