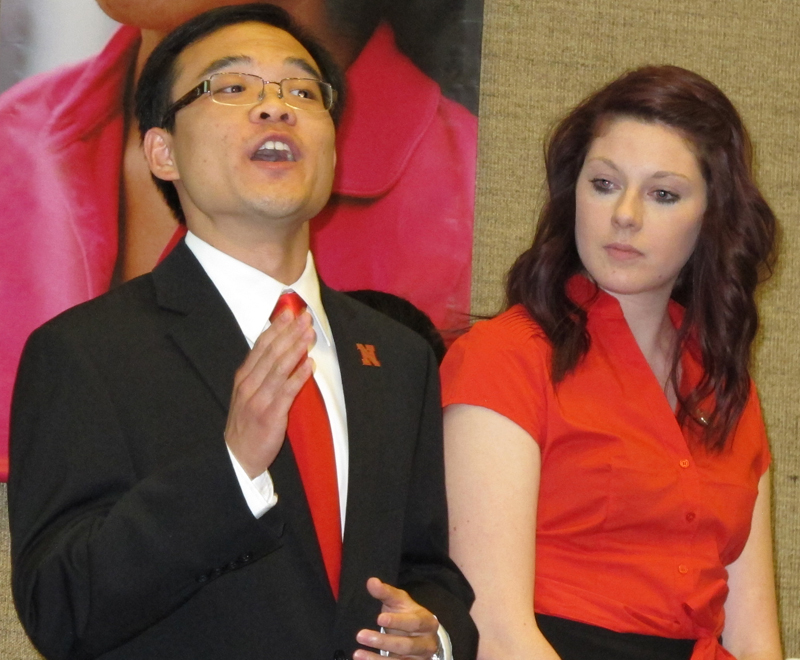 The UNL Students in Free Enterprise presentation team was named champions of their League at the 2012 Regional Competition on April 16 in Chicago. The team will now advance to the national tournament in Kansas City, Mo., in May.

The competition focuses on SIFE teams from throughout the country giving presentations on project work of their school during the past year. The Nebraska team uses an engaging mix of multimedia and theatrical story-telling to convey the importance of the work they have accomplished.

"We think our presentation tells a compelling story about our project's successes," said Ben Tiggelaar, a past member of the UNL SIFE presentation team. "When it comes down to it, we are striving to become the best we possibly can."

Tiggelaar is helping coach the team this year after helping the team advance to the national tournament in 2011.

"Of the five Big Ten schools that competed at the Chicago tournament, only two of us advanced," Tiggelaar said. "The University of Illinois is also going to Kansas City, but three others didn't make it."

Some of the projects that UNL SIFE has worked on during the past year include helping Native American communities grow their own crops, helping the local nonprofit organization Community Crops become more entrepreneurial in the Lincoln area, and reaching out internationally to assist women in Sri Lanka.

The 2012 SIFE presentation team members are:

Beth Barmettler, junior management major, Omaha;

Karen Madera, senior advertising/political science major, McKinney, Texas;

Venny Alub, senior hospitality and tourism major, Manila, Philippines;

Jordan Bates, junior English from Spencer, Iowa;

Mikayla Schultz, freshman psychology/philosophy major from Hastings;

Jiajun (Abe) Xu, junior economics major from Beijing, China;

Zachary Bock, senior advertising major from Gretna (technical team);

Muhammad Aizat, freshman computer science major from Penang, Malaysia (technical team).
More details at: http://go.unl.edu/xwd