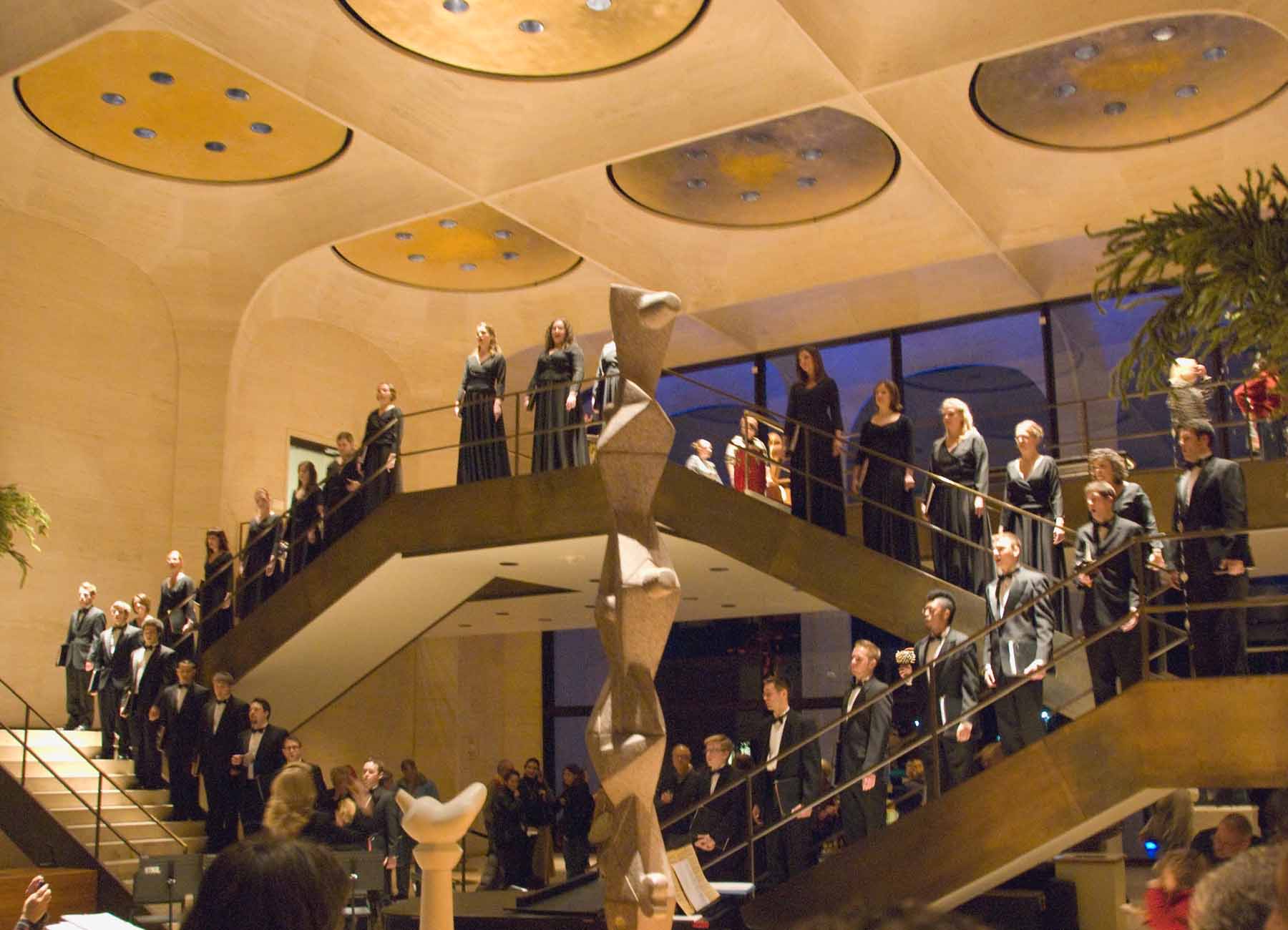 The UNL Chamber Singers will perform at 5 p.m., Dec. 3 in the Great Hall of the Sheldon Museum of Art. The 26-member choir will fill the cathedral-like space with a mixture of carols, traditional Christmas songs and other selections.

"It is totally different than singing in the choir room in the Westbrook Music Building," said Kaley Smith, a senior music performance and English major. "My favorite thing is to listen to the overtones and the echoes after a high note and - for a soprano - it doesn't get any better than hearing a really clear shimmer through the space."

The recital is free and open to the public.
More details at: http://go.unl.edu/ttp