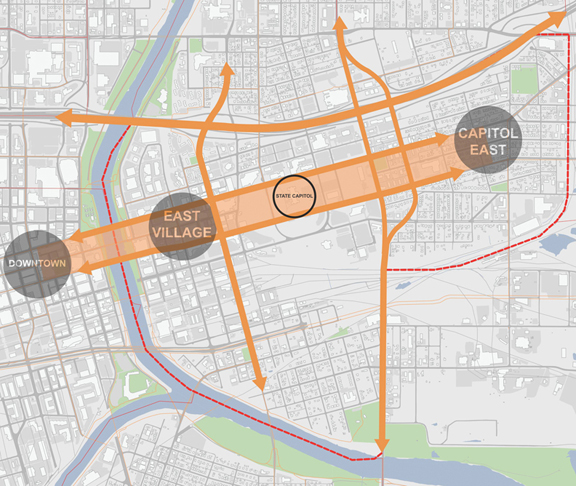 Student teams from the College of Architecture will present a public review of a semester-long project to develop "tomorrow plans" for the City of Des Moines, Iowa. The review is noon to 4:30 p.m., April 27 in the Architecture Hall West, Main Gallery Space.

The project features undergraduate architecture and landscape architecture majors. The work was developed under the guidance of Gina Ford, adjunct faculty in the landscape architecture program and principal at Sasaki Associates in Boston, Mass., and David Karle, assistant professor of architecture.

The review is free and open to the public. For more information, go to http://go.unl.edu/2e2 or call 402-472-7943.