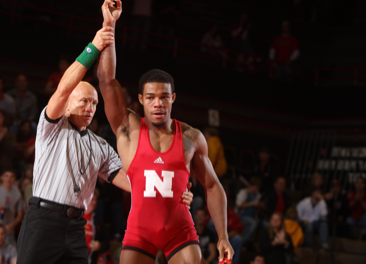 The Husker wrestling program is holding a faculty/staff appreciation event during the 7 p.m., Dec. 9 dual with the Minnesota Gophers at the NU Coliseum.

Faculty and staff who present a valid NCard will receive free admission. Also, faculty and staff who check in at the Athletic Marketing table in the main lobby of the Coliseum will receive a voucher for a free Pepsi product and a box of popcorn to be redeemed at the concession stand.

The first 25 faculty and staff who check in will also receive a free T-shirt commemorating 100 years of Nebraska wrestling. All faculty and staff who attend will be recognized for their contributions to the success of all UNL students, including the Huskers' 550 student athletes.
More details at: http://go.unl.edu/kut