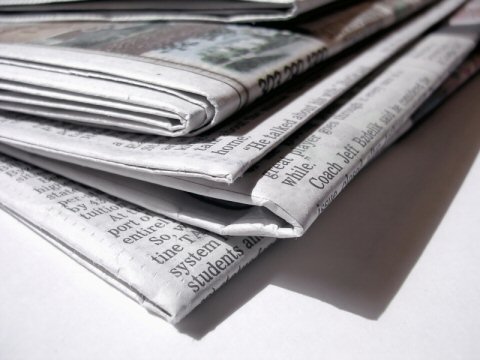 National media outlets featured and cited UNL sources on a number of topics in the past month. Individuals featured and links to the stories include:

David DiLillo, psychology, had his research into how child victims of sexual assault can avoid further trauma as adults featured by The Associated Press. The story appeared in dozens of media outlets around the country.
http://go.unl.edu/yyc

Geoffrey Friesen, finance, had his 2007 work on measuring investors' performance on mutual funds cited on Nov. 29 by USA TODAY. He was also quoted in the article, which focused on the trend of small investors returning to the stock market.
http://go.unl.edu/suk

Sarah Gervais, psychology, had stories about her research into confronting workplace prejudice appear at a number of online news sites and weblogs on Nov. 29, including Yahoo! News, PhysOrg.com, redorbit.com and The Times of India.
http://go.unl.edu/q6j

David Loope, geology, was quoted Nov. 10 by a number of news outlets, including Yahoo! News, about the discovery of a 350 million-year-old, four-legged amphibian's burrow in Pennsylvania.
http://go.unl.edu/32p

Railroads and the Making of Modern America, a digital history project developed at UNL illustrating how America changed from 1850 to 1900 with the growth of railroads, telegraphs, steam ships and other technologies, was mentioned among innovative digital projects on Nov. 17 by the New York Times.
http://go.unl.edu/aty

Paul Steger and Sandy Veneziano of the Carson School of Theatre and Film were cited in a Nov. 18 item in The Chronicle of Higher Education about the school's unique student/professional film project "Vipers In The Grass." The piece also included a link to a UNL-produced video about the project.
http://go.unl.edu/u0k

Susan Swearer, school psychology, was quoted Nov. 19 in a national LiveScience story on why bullying victims suffer in silence, which circulated to several media outlets, including Yahoo! News, Fox News and MSNBC.com.
http://go.unl.edu/usk

UNL's planned East Memorial Stadium expansion project was discussed in a Nov. 30 article in The Chronicle of Higher Education about universities using stadium space for academic purposes.
http://go.unl.edu/293

Robert Vavala, agronomy, had his research comparing undergraduate science students' perceptions of online vs. face-to-face courses featured by United Press International. The story circulated nationally and appeared in dozens of media outlets the week of Nov. 22.
http://go.unl.edu/c92

This is a monthly column featuring UNL faculty and staff in the national news. National media often work with University Communications to identify and connect with UNL sources for the purpose of including the university's research, expertise and programming in published work. To offer suggestions of potential national news stories or sources at UNL, contact Steve Smith at ssmith13@unl.edu or 472-4226.